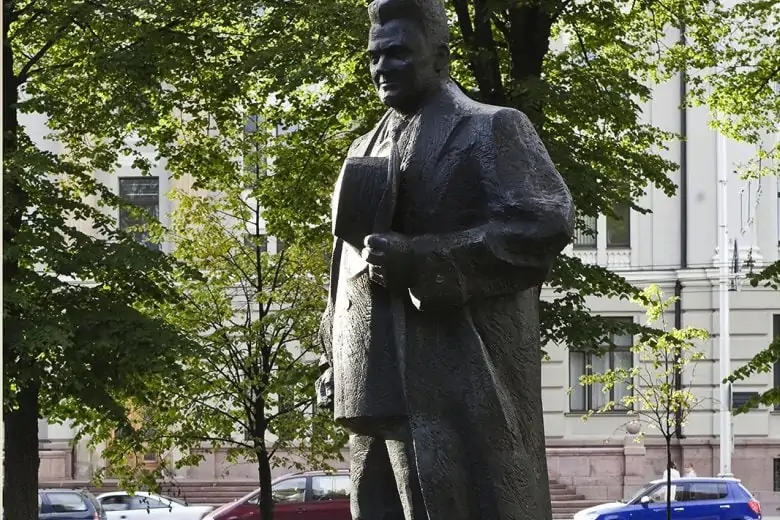 The motionless bronze man standing at the crossroads of Kr. Valdemāra street and Raiņa boulevard is a monument to former Latvian president Kārlis Ulmanis (1877 - 1942), built by private donations. The monument was erected in 2003 as a present to the City from the Riga Latvian Society House and the National Culture Development Fund.
Kārlis Augusts Vilhelms Ulmanis was a prominent Latvian politician in pre-World War II Latvia during the Latvian period of independence from 1918 to 1940. He is one of the most controversial Latvian politicians. Ulmanis is seen by many as the very symbol of Latvia before the Soviet invasion since he promoted the idea of the nation's political independence and Latvian statehood.
Prime minister Karlis Ulmanis dissolved the Parliament in 1934 and became sole leader putting an end to Latvia as a parliamentary republic. The authoritarian regime lasted from 15 May 1934 until the Soviet invasion in 16 June 1940.