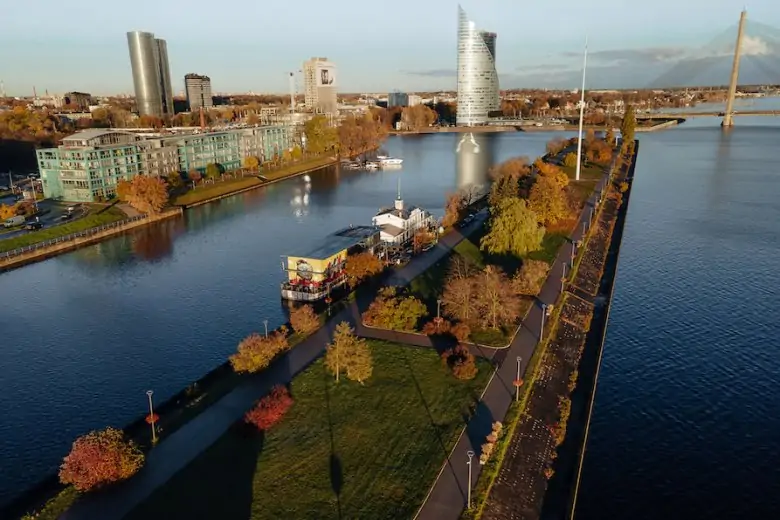 The narrow land strip in the middle of the Daugava River becomes one of the most popular recreational areas in the summer - various events take place on the AB Jetty, there are many cafes and art galleries, or people can simply take a walk there to see the beautiful panorama of Riga afforded from the jetty.
AB Jetty was built at the turn of the 19th century to strengthen the left bank of the river; at one time, even ships used to moor there. The jetty was destroyed during World War II, it was rebuilt in the 1950s.
Nowadays AB Jetty is one of Riga's most popular places for a walk as it offers beautiful views of the city - the towers of the Old Town, the dazzling Sun Stone, the industrial section of the Daugava. Locals also use the jetty as a perfect place for angling.