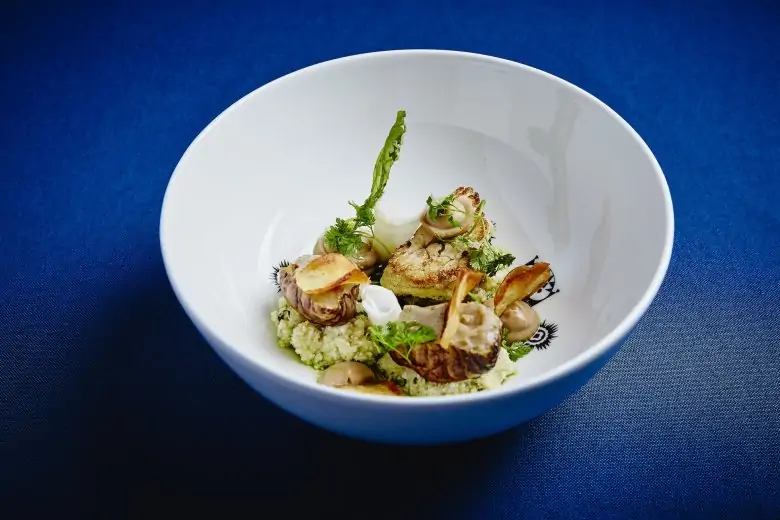 The "3 chefs restaurant The good must grow (Lat. -Tam labam būs augt)", which recently celebrated its 5th anniversary with an interior makeover, is a restaurant with the open plan kitchen, beloved by citizens and admired by guests of our city. It was founded in September 2011 by two well-known Latvian chefs - Mārtiņš Sirmais and Ēriks Dreibants. The third - Artūrs Trinkuns - is a young, enthusiastic and very promising chef. At the moment he is responsible for product selection, cooperation with farmers and looks after everyday work in kitchen.
The restaurant earned popularity very fast and was acknowledged among the highest ranking restaurants in Latvia. As a proof to it, in 2013 and 2014 it received the 3rd place and in 2015 the 4th place in the Top 50 restaurants in Latvia Excellence award and also has got into the White Nordic 2017 list of suggested restaurants.

Menu is nicely balanced with classic dishes that are always in demand and local seasonality produce – vegetables, berries, forest fruit, pickles, game and fish. Restaurant follows approach of modern Nordic kitchen. And treat their clients in the manner that make them feel very special.