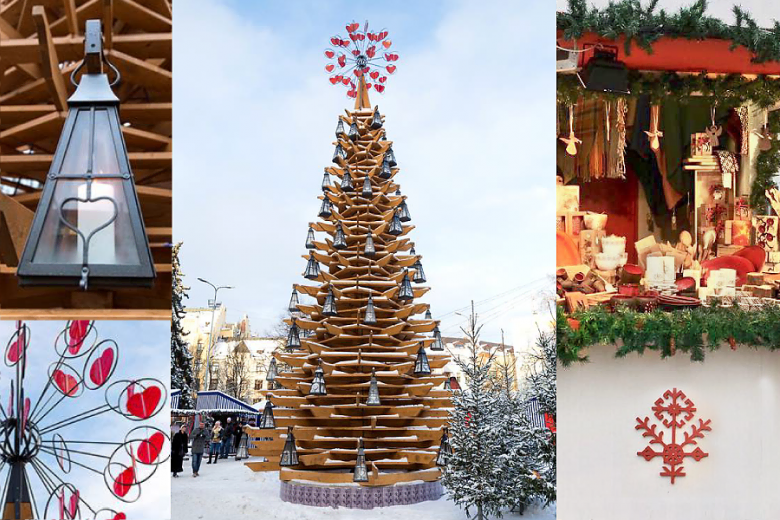 Do you wish to return to the land of childhood? You are welcome to the Christmas fair on Līvu Square! The joyful sound of children's laughter, small bells of merry-go-rounds, fluffy snowflakes and the scent of spices, roasted nuts and almond will bring back the Christmas miracle from your childhood.
Under the light of multi-coloured lanterns, Latvian craftsmen and artists will offer their artwork. Artisan jewellery, Christmas ornaments, woodwork, knitted hats and socks, ceramics - you can enjoy a romantic stroll and select your Christmas presents leisurely.
If your nose is freezing and your stomach - empty, it's time for a warm drink and a honey bun! The fair's Christmas music will put you in a good mood.
Children will be treated to various surprises, Santa Claus, Christmas elves, the opportunity to sing songs, recite poems, receive presents, crafts and games!
The Christmas fair on Līvu square has been filling the hearts of Rigans and the city's guests with joy for several years. This year, it will experience changes - new visual setting.