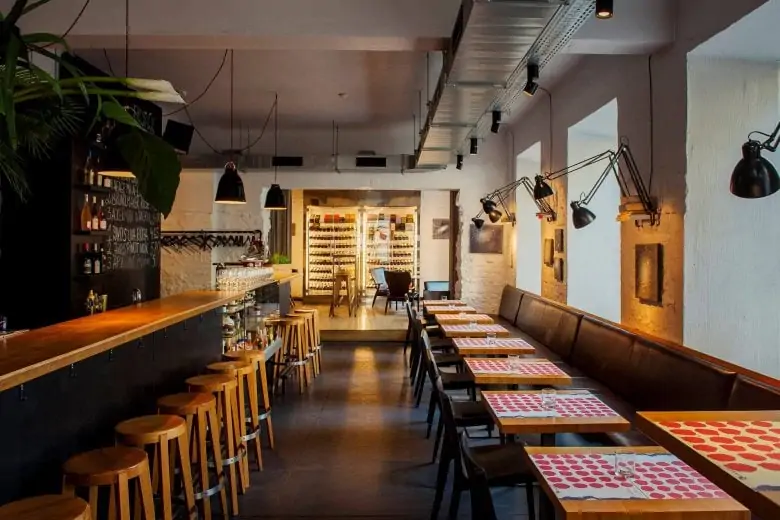 Vīna Studija is the place that has been popular among style lovers since its opening. Relaxed people and discretion create a unique atmosphere.
Excellent wine selection from around the world, exquisite cuisine, regular art exhibitions with masterpieces of well-known Latvian artists, elegant interior... When being in Riga, one should definitely visit Vīna Studija! Vīna Studija wine studio and restaurant are situated at the lovely Tērbatas Street. Small stores, cobbled street, architecture – all of this is the essence of Riga.
Vīna Studija is a magical place where time will pass unnoticed while you are leisurely enjoying fine wines and delicious food, chatting with friends or sitting alone. In the well thought-out menu matched with the wine selection, you will find both sophisticated dishes for gourmets and classic European cuisine.
Vīna Studija offers more than 900 wines that you can buy to take away or enjoy in the restaurant. The wine assortment is so wide that knowledgeable sommeliers Vīna Studija will be glad to help you make choice and will recommend a wine according to your wishes and mood.
The loosed atmosphere and well-balanced sophistication and comfort of the interior make Vīna Studija a high-grade restaurant complemented by excellent service, relaxed and democratic atmosphere and elaborate wine and food selection.