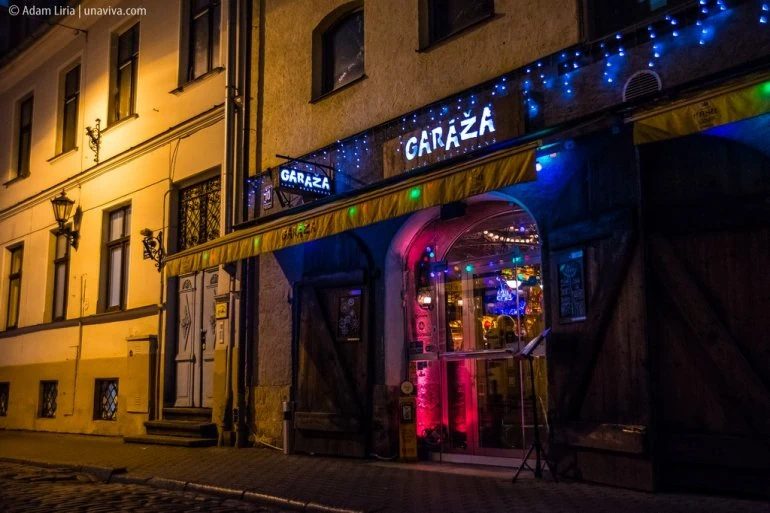 In the Old Town of Riga, next to the Swedish Gate, a democratic restaurant Garāža is located. It will surprise the guests both with exquisite meals and light snacks. Excellent place for informal business meeting or a glass of beer together with friends.
Fusion cuisine is characteristic to the restaurant. Choice of the menu is very vast – offer of various salads, soups, breakfasts, main courses, and snacks. The restaurant has democratic atmosphere where you can enjoy culinary masterpieces, as well as drink a glass of beer and have a chat.
Kitsch is characteristic to the design of the restaurant, but the bar attracts special attention – comfortable car seats are used as bar stools. Workers of the restaurant are friendly and will also gladly chat with you. The restaurant is not big, which gives a feeling of coziness and comfort – hours will pass by unnoticed.