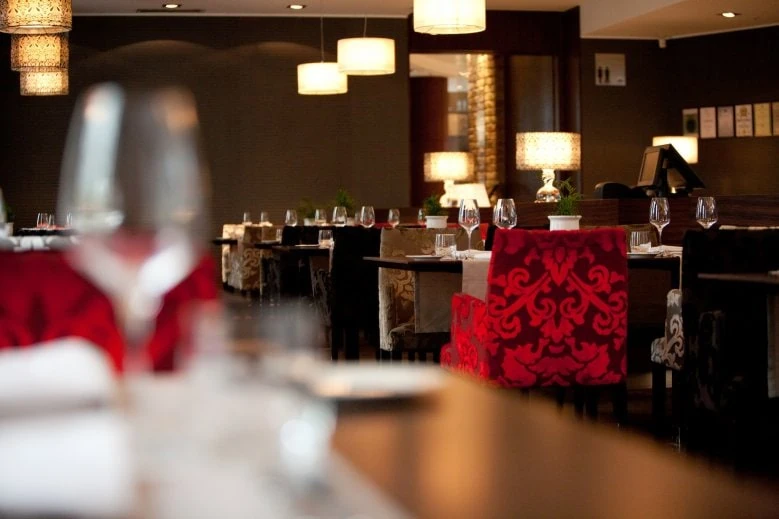 The restaurant "Elements" is located just a five-minute walk from the Central Railway Station, or 15-minute walk from the Monument of Freedom — in the premises of "Tallink Hotel Riga". The special offer of "Elements" — guests themselves can prepare tiger prawns or duck breast on hot stones! Restaurant staff will show what and how to do, so that guests can cook a memorable meal themselves.
You can have breakfast at "Elements" starting from early morning 06:30 until 10:00 on working days, and until 11:00 on holidays. For early guests will be served fresh-baked bread, cheese and meat plates, fresh vegetable, fruit, juices, and freshly ground coffee.
"Elements" is an excellent choice for business lunch, where you are offered a soup, main dish, and dessert. À la carte menu offers a wide choice of meals of classical cuisine and extraordinary meals. For starter you can chose tuna tartare with soba noodles, aged-beef carpaccio or beetroot ravioli.
Main courses offer includes Latvian beef tenderloin, redfish and scallop tartare and tagliatelle with rabbit, oyster mushrooms, and truffle sauce
For sweet lovers we offer a special artworks made by restaurant chief Anatolijs Pimanovs - "Spring in an Aquarium" and lemon lava cake.