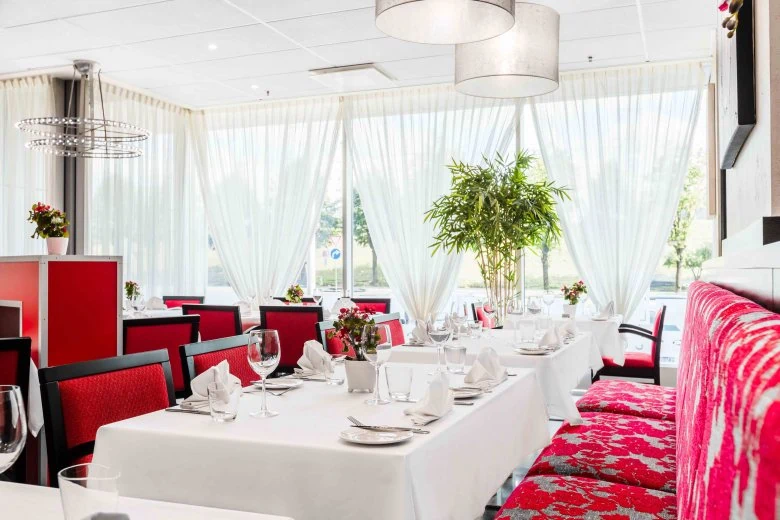 Restaurant Avalon offers a European menu, where its guests will be able to enjoy a pleasant journey of taste. The restaurant's chef is skilled in the creation of taste bouquets, which will be pleasant surprises to even the most demanding of gourmands.
Restaurant Avalon is located inside the Avalon Hotel & Conferences, offering light appetizers and tasty meals which are perfect after a day of exploring Old Town Riga.
The restaurant features a modern interior with progressive style elements and colors. The space itself is light and open, and the atmosphere is informal and welcoming. The restaurant is perfect for a business breakfast, lunch and a romantic dinner.
Avalon is an active member of the Free from Genetically Modified Organisms movements, as well as a member of the Chefs Club and partner of Live Riga. The restaurant also participates in various events and activities which promote Latvian products, the local food culture, as well as the latest dining trends. In his dishes, head chef Egīls Grīnfelds likes to emphasize seasonal products. The restaurant offers a wide range of appetizers, fish and meat dishes, as well as delicious deserts for all tastes.