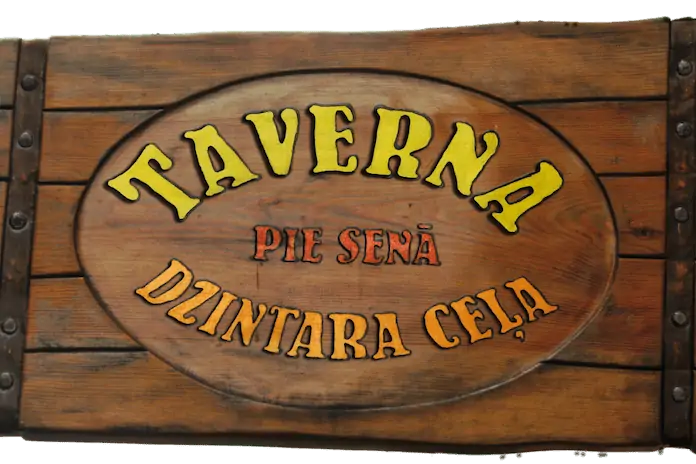 In restaurant Taverna you can feel the charm of the ancient Old Town of Riga and try really classical Latvian dishes while listening to traditional musical instruments, enjoying local beer and wine.
Location
Taverna is located next to the popular ancient defensive wall of Riga and the Powder Tower. It is in a 10 minutes walking distance from the Rātslaukums Square and the Latvian National Opera. To find Taverna, look for an old cannon next to the defensive wall – it is right in opposite of the restaurant.
Atmosphere
Taverna is through and through Latvian. Traditional Latvian dishes, local beer and wine are served here, therefore here you can feel the real Latvian spirit. The restaurant is located in basement under ancient vaults, the atmosphere is cozy and ancient Latvian-style. You will enjoy it in candle light, listening to live music – kokle, bagpipes, accordion, violin.
Cuisine
Since dishes of Latvian cuisine, Latvian beer and wine are served in restaurant Taverna every day, this is the best place where to get acquainted with and try traditional local cuisine. Just like in ancient times, you will be treated with Latvian goodies – hot bacon pies, carrot pies, porridge, honey, frothy beer, and many other national dishes and beverages that have not changed for centuries. You can also have traditional meat, game, and fish dishes.
We recommend
If you want to taste dishes characteristic and traditional to Latvia, you must try the Courlanders carrot pie, sauerkraut soup, and grey peas with bacon. The classics of Latvian cuisine!