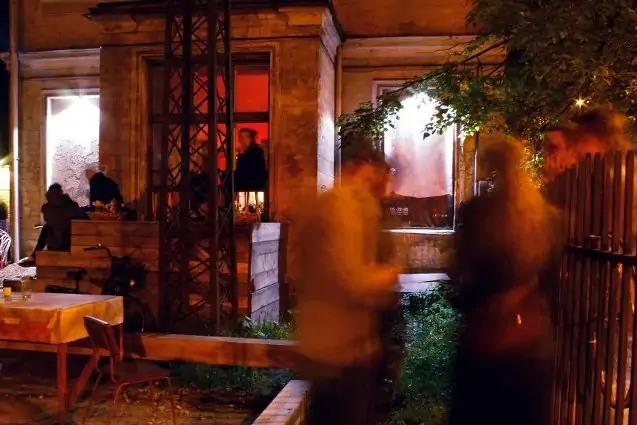 If you are willing to enjoy a culture event in an informal atmosphere, have a glass of wine, chat with accidentally met people about the value of art, whales or windings of the destiny, or maybe simple spend time in a pleasant place – do come to Kaņepes Culture Centre.
Location
Kaņepes Culture Centre is located in Riga centre, 15 Skolas Street, in a 15-minute walking distance from the Freedom Monument. It is a good idea, indeed, to walk to the Kaņepes Culture Centre, as you can see the parks and centre buildings of Riga on your way.
Atmosphere & Concerts
Kaņepes Culture Centre is not just a café or a club. The atmosphere there is alternative, various exhibitions, experimental art and culture events are often held there. But the undeniably artistic atmosphere and public of the café invite to bohemian entertainment. Kaņepes Culture Centre has its own yard gathering creative people on summer nights to enjoy the evening in a free atmosphere.
The building that houses Kaņepes Culture Centre is over 100 years old. Baltic German and Russian aristocrats used to organise social events there, it was a bohemian place at the time of free Latvian state, later it was occupied by students of the Art Academy. For some period the building was derelict, but Kaņepes Culture Centre is now restoring it.