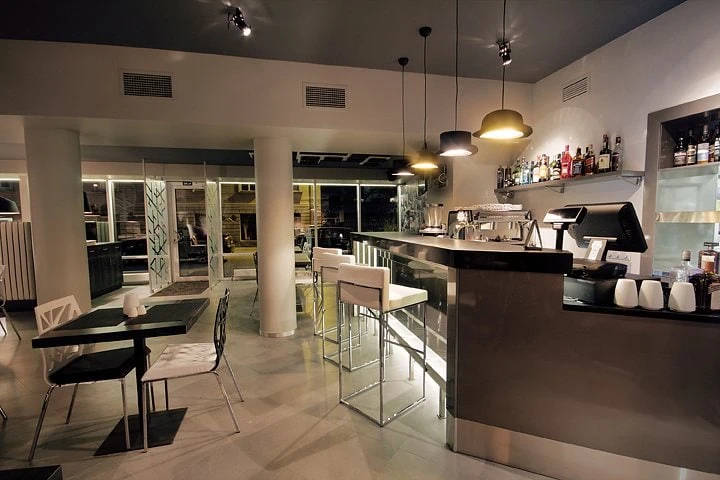 The restaurant International offers the delicacies from several nations for comparatively low prices. The restaurant has a free atmosphere and great service.
Location
The restaurant International SV is located at Hospitāļu Street, en route from the Centre of Riga to Mežaparks, not far from the creative block of Miera Street. You can take tram No. 11 to get to the restaurant (stop: Mēness Street). If one prefers, one may also take a long walk — from the Centre of Riga, it will require about 45 minutes.
Interior and Atmosphere
The owners of the restaurant International SV are proud of the interior — it has been decorated as a contemporary, modern and cosmopolitan interior. Shades of black and white are dominant, discrete lighting, and elegant details.
Menu
The menu of International SV, as one may have guessed from the restaurant's name, is very international. Here, one may find dishes from Russia, Latvia, Scandinavia, as well as Asia. The restaurant's owners promise truly refined dishes in a modern interpretation, for comparatively low prices. Here, one may try the exclusive Kamchatka crab, or the Latvian traditional pork fillet with mustard and bacon.