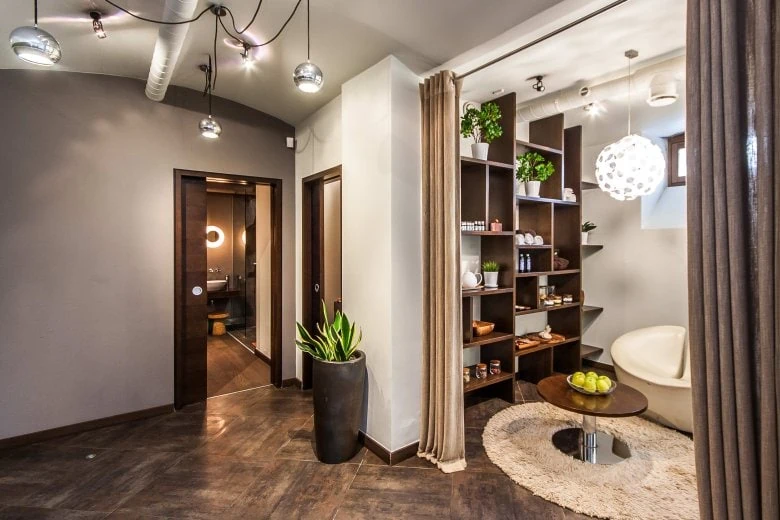 Park Spa is a small, cosy and exclusive spa salon in the quiet centre of Riga. One feels like in a refreshing park full of fragrance, peace and harmony. You will find a wonderful bouquet of feelings that creates inner balance and gives new energy to your body and soul.
The salon offers different body massages and peelings; face treatments and exclusive SPA programmes for couples which are very popular and highly demanded. Programmes for couples include a body peeling, a massage, a face treatment and undisturbed recreation in a steam sauna or relaxing foam bath in a private atmosphere.
Sophisticated luxury lovers will appreciate the programme for couples Royal GOLD VIP with real 24 carat gold treatment, or The Oriental Sultan's Secret which delights our clients with delicate oriental aromas.
Lovers of exotic feelings will enjoy the BAMBOO massage which is performed with different size bamboo stalks and warm aromatic oil. Sensations are really wonderful and indescribable.
We highly recommend our guests the unique Baltic Sea amber therapy which includes amber body peeling and a massage with amber oil. Amber is a unique natural substance; it is highly effective in energy generation in your cells and as an anti-age treatment.
Face treatments are performed with the well known talaso cosmetics "Thali'on", we offer a selection of the best products for each client's specific needs.
Every month our clients are treated to a special offer of the month – a spa programme according to the season and current seasonal holidays.
Small groups up to 9 people appreciate our salon as a perfect place where one can relax and enjoy the spa treatments in a friendly company.
You will be met by competent and welcoming staff; they will help you to choose the most suitable treatments, and our spa professionals will make your visit a unique and wonderful adventure of your Riga holidays.
We offer a taxi from your hotel.
You are welcome!