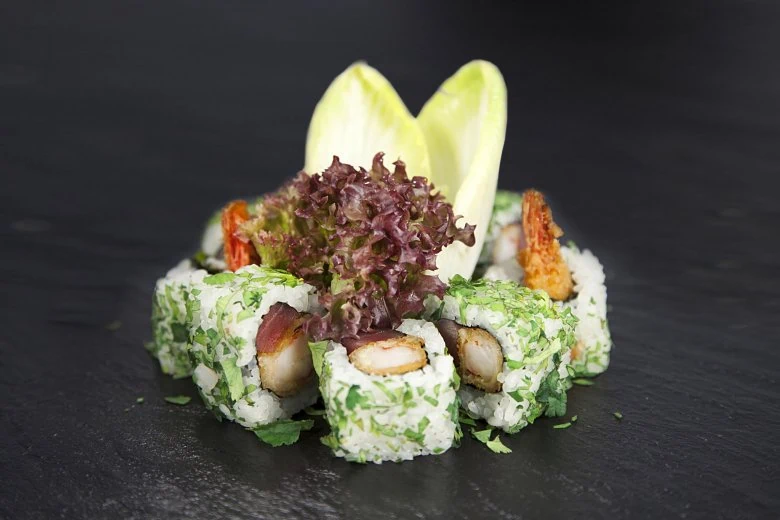 Planeta Sushi offers traditional Japanese cuisine to taste something exotic and feel unusual flavour combinations.
Interior
Although Planeta Sushi is a modern contemporary restaurant, the subtlety of a distant oriental land can be felt throughout its interior. The restaurant is coloured in beige and brown hues, its interior is minimalistic, and it, combined with dampened light and Japanese music, creates cosy and peaceful atmosphere.
Menu
The guests of Planeta Sushi restaurants can choose from more than 50 sorts of sushi and sashimi which are prepared on open fire. Other traditional dishes of the Japanese cuisine, such as Teriyaki chicken or Teppan steak, can also be savoured here.
Why is it worth visiting!?
Japan is a distant and exotic enough country and so is its cuisine — with unknown dishes and new tastes. It is worth trying and broadening your gastronomic knowledge.
Prices
Sushi – Eur 2.00 and upwards
Main courses – Eur 2.50 and upwards
Noodles – Eur 5.00 and upwards
Rice – Eur 8.00 and upwards