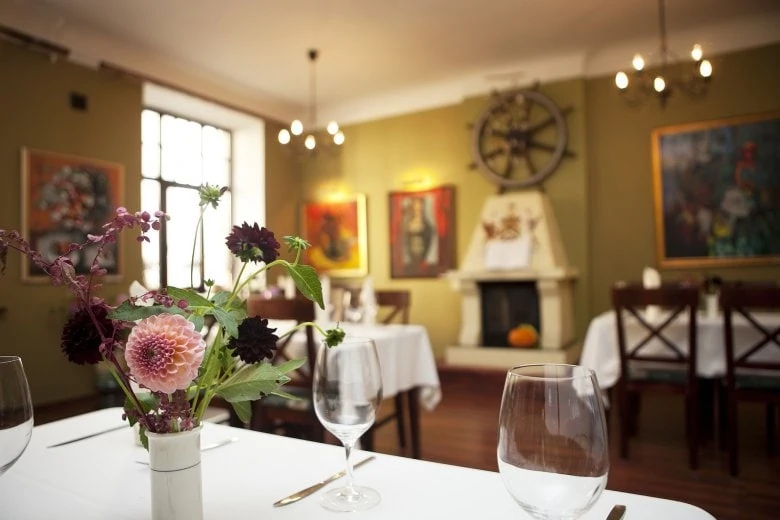 "Art Hotel Laine" restaurant interior in olive-green colouring, antiquated furniture and accessories retrace Riga of the far thirties.
Restaurant offers a wide range of continental cuisine and wines, including traditional Latvian cuisine and vegetarian meals.
The cosy "Art Hotel Laine" restaurant is nice during the winter, when you can observe the flames of fireplace, and during the summer, when you can enjoy a meal on the summer terrace, which we open as soon as the spring comes.