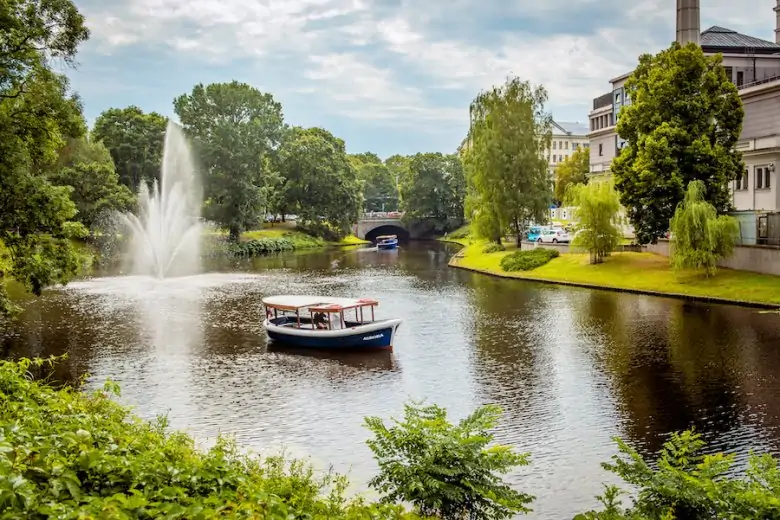 Historical canal boat "Aurora" offers 1-hour trip "Old Riga panoramic tour" starting from 11.novembra krastmala next to Stone bridge.
During the journey along the Old Town Canal, you will enjoy a great view of the Kronvalda Park, the Bastion Hill (Bastejkalns), the Freedom Monument, the Latvian National Opera, the shopping mall "Stockmann", the Riga International Bus Station and the Riga Central Market, but on entering the River Daugava, you will see unique views of the TV Tower in the Hare Island (Zaķusala), the Riga Castle, the Dome Cathedral and the other towers of the Old Town. During the tour you will be able to see also the Andrejosta and the Riga Passenger Port.
The canal boat "Aurora" can carry up to 24 passengers and is equipped with an environmentally friendly engine. The boat is equipped with WiFi system, sound equipment, unique design and meets all European safety standards.