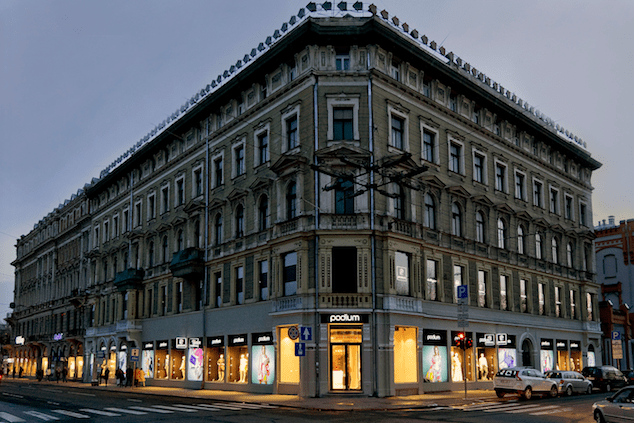 The Podium Fashion Centre is located in the heart of Rīga, alnear the Freedom Monument and not far from Old Town.
Podium houses 30 brand collections of apparel, footwear and accessories, including high fashion brands Salvatore Ferragamo, Armani Collezioni, Moncler, Philipp Plein, Corneliani, Paul&Shark, Tod's, D&G, Monnalisa, Hugo Boss, and many others. Men's wear and shoe selection are on the first floor, as are women's bags and footwear, while the second floor features apparel and accessories from the world's leading fashion houses for women and children.
An elegant and exclusive interior, easy-going atmosphere, professional and knowledgeable staff to help you to find your individual style on the basis of the most modern aspects of the renowned brand names!