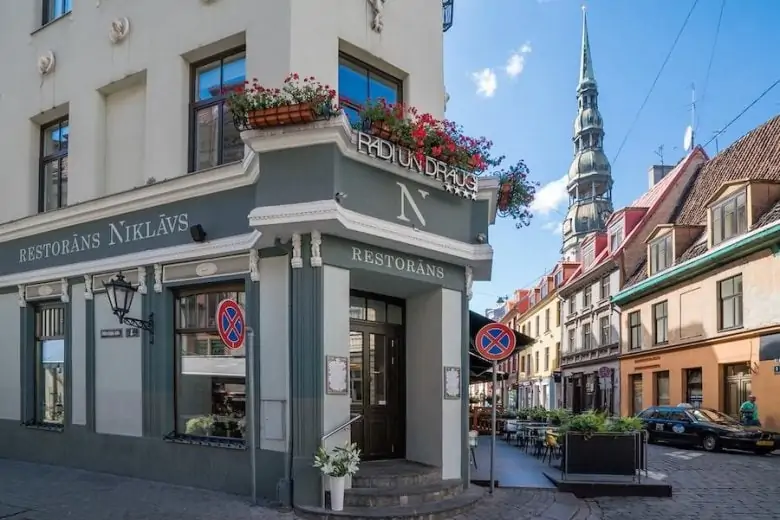 Located in one of the most charming spots in Old Town Riga, Niklāvs Restaurant (corner or Grēcinieku-Mārstaļu streets) is a stone's throw from St.Peter's Church and on the way to the main shopping center - Galerija Centrs.
One could say "bright and homey" about the overall feeling at Niklāvs. Light-colored walls combined with ethnic Latvian detail. Enhanced by reproductions of Latvian painting masterpieces (Strunke, Padegs, others).
In the kitchen, master chef Jānis Osis originality is felt in every dish he produces; even such seemingly uninteresting fare such as herring or blood sausage are served here in a completely new look.
On a seasonal basis, the master chef offers a special seasonal menu, dominated by local Latvian products.