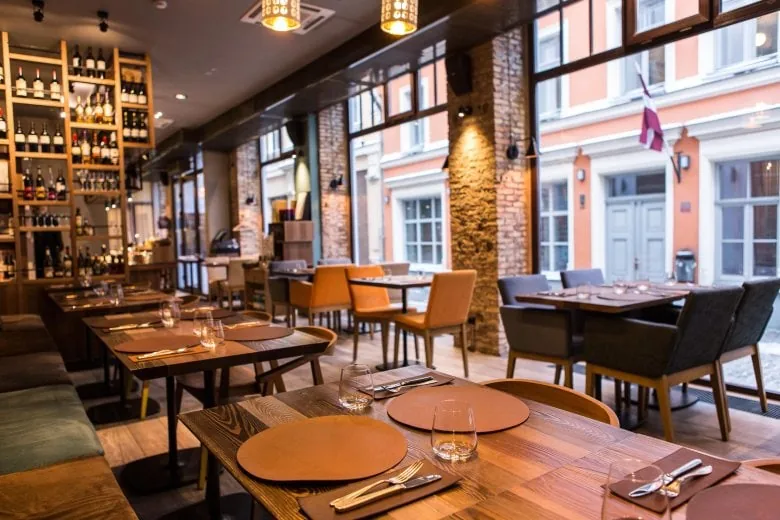 Natural flavors Restaurant 3 offers menus of various kinds, featuring modern culinary trends from all over the world. The natural ingredients the restaurant uses in its food are pure and wholesome as they have grown in pristine conditions.
The restaurant and it's team aims to create magical and unforgettable flavors enticing your senses and playing with taste buds, giving you an unparalleled adventure.
The food on the restaurant's menu is made by using forest goods, natural, organic and seasonal products. Offering guests to enjoy the taste of nature and forest at the very heart of Old Riga.
The restaurants À la carte is available all day long, also offering a lunch menu at the working days till 16:00. In the evenings, from 18:00, a special gourmand 5 and 7 course degustation menus are available. From September till June on Sundays guests are kindly welcomed to try the Restaurant 3 special brunch from 11:00 – 16:00 served with a plenty of seasonal treats and meals.
The restaurant opened its door in 2015 and since then has managed to win the title Best New Restaurant of Latvia 2015 in the Excellence list and it is also declared the 2nd best restaurant of Latvia judging by taste in Nordic White Guide 2017.
The restaurant is the successor to "3 Chefs Restaurant - The Good Must Grow" and it has been created by well-known chefs Ēriks Dreibants and Juris Dukaļskis together with a group of like-minded people.