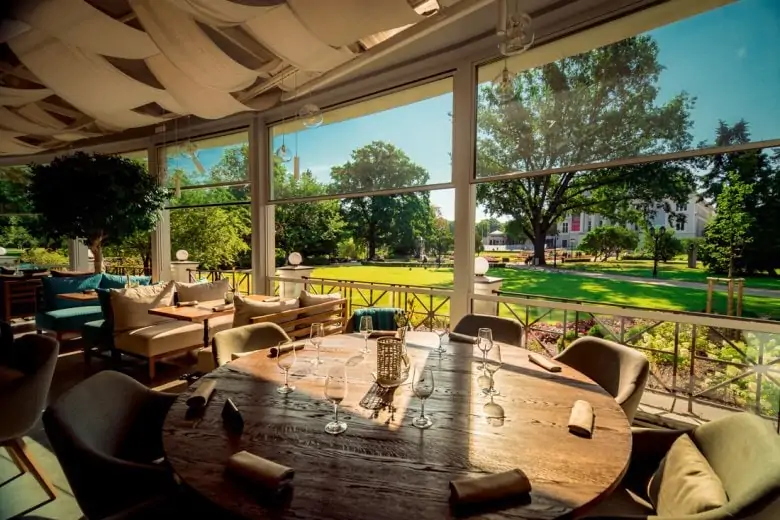 Restaurant Kolanāde. Mūsu Stāsti... is located in the heart of Riga, between the Freedom Monument, the Latvian National Opera and the Laima Clock. The city parks next to the restaurant allow guests to enjoy the best views of the city throughout the year.
A modern Latvian interior, which during dinner transforms itself to create a romantic play of colors. All of this in tandem with excellent service, a seasonal and exquisite menu from chef Ainārs Volodka, as well as an extensive list of top quality wines which will make your evening unforgettable.
The restaurant itself is divided into two areas - the glass terrace with a view of Opera Park, as well as the more private cafe area, which is located next to the open kitchen.
Capacity: up to 100 guests.