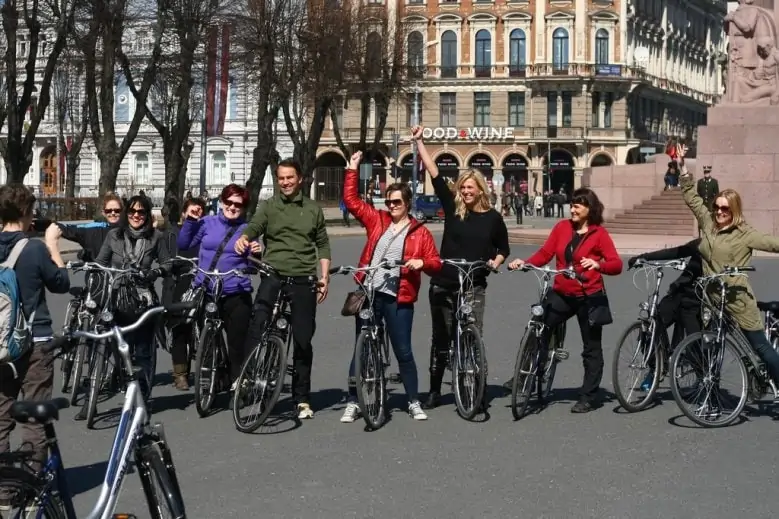 Daily cycling tours around Riga are a great sightseeing experience and a perfect way to discover what Riga has to offer.
At 12:00 - Discover the island of Kipsala, beautiful wooden houses, great views and stories. See the Art Nouveau quarter and learn about the early 1900s in Riga. Enjoy parks and gardens and an old port area, now an interesting place to enjoy the water front. Relaxing and fun.
At 15:00 - Visit the Moscow District and Jewish ghetto area, one of the less seen sides of Riga. Cruise through the Central District and get to know daily life in Riga. Pass down Miera iela, an upcoming district with some nice cafes, creative shops and more. Finally you will see the Great cemetery. A green, lush area, once used as a major cemetery in the city.
Price: 20 EUR (bicycle and helmet is included).
Tours begin at Riharda Vāgnera iela 14. Tours run from May 1 till the end of September, but you must book in advance or contact us before to ensure we have a tour running.