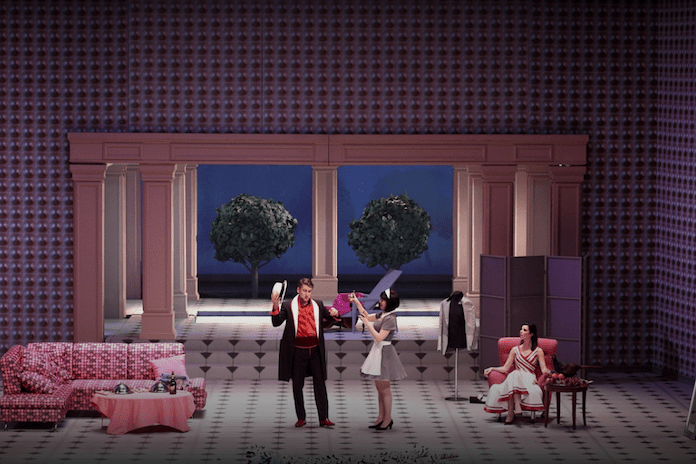 "Die Fledermaus" (The Bat) is Johann Strauss' most popular operetta. It is a story about a luxurious and elating world, which is ruled by luster, joy, flirt, intrigues, and surprises.
At a ball, organized by Count Orlofsky, a charming stranger captivates the wealthy Gabriel von Eisenstein, who does not notice that behind the mask hides his own wife Rosalinde. But the unlucky singer Alfred, an admirer of Rosalinde, is meanwhile sentenced to prison in Eisenstein's place…
The new staging of the operetta will be sung in German and spoken in Latvian. Director Edmunds Freibergs explains: "The operetta needs a special technique, elegance, wit, and virtuosity. I produced this performance as a colorful, modern cascade, with a slight irony about the so-called "toffs"."