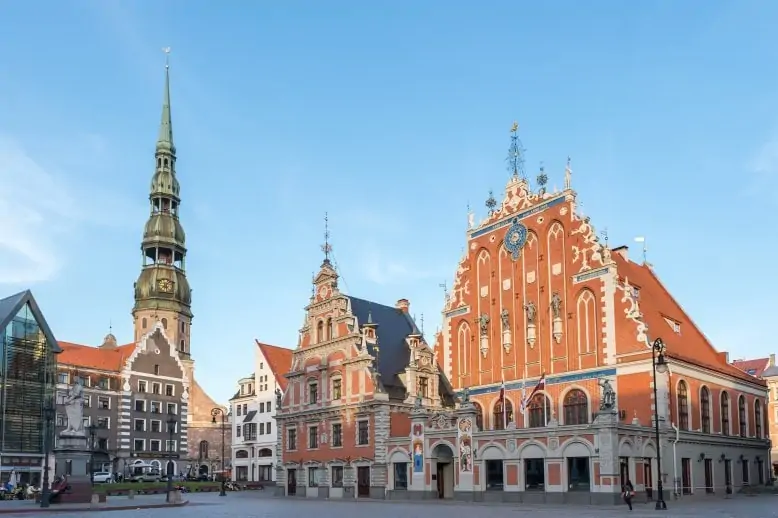 Walk along the narrow streets of the Medieval Old Town with our knowledgeable guides. You will find out why Riga is called the capital of the decorated Christmas tree, where the key of Riga is being kept and much more.
You will have the opportunity to enjoy the architectural pearls from different centuries - from the oldest stone building in Riga dating back to the 13th century to the Latvian National Library that opened in 2014. Pay a visit to the biggest churches in the Old Town - St. Peter's, the Dome Cathedral, and St. Jacob's, and find out why their spires are decorated with roosters instead of crosses.
There are many secrets hidden in these streets, which you will discover with the help of our knowledgeable guides.
The 2-hour tour includes the tasting of the magical elixir Riga Black Balsam, which is believed to have the power to cure all diseases.
The tours start at the Town Hall Square at 13:00, and last 2 hours until 15:00. The tours do not include entry into churches and other tourist attractions.
Terms and conditions:
Cancellation and / or change of the purchase is not possible. The service can be received upon presenting the voucher of the purchased tour in the beginning of the tour.