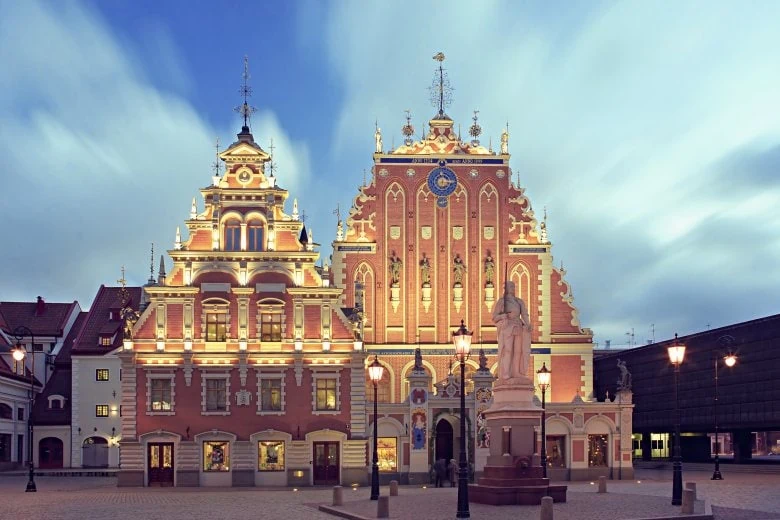 From late Romanesque and Gothic architecture that has been part of the city's oldest structures since the beginning of the 13th century, to the buildings of the 19th century.
Step-by-step, you will be able to follow the history of the second oldest Hanseatic City of the Baltics: Jāņa Sēta, Konventa Sēta, St. Peter's Church, Town Hall Square, the House of the Blackheads, the Guild Houses (Lielā Ģilde and Mazā Ģilde), Riga Cathedral, Art Museum "Riga Bourse", the ancient Order Castle, remains of the fortification wall, the parliament building, and others.

The tour starts from Town Hall Square at 10:30 a.m., and lasts 1.5 hours.
Terms and conditions:
After booking a tour at LiveRiga.com, canceling and/or changing the purchase is not possible. The service can be redeemed only on the date and time as specified in the voucher.