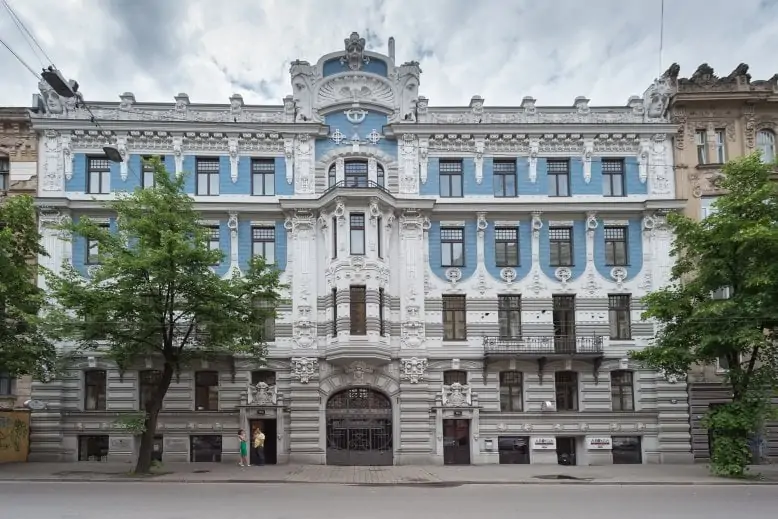 Riga is proud of its magnificent heritage of Art Nouveau architecture. It was included in the UNESCO World Heritage list by virtue of the outstanding quality and quantity of Art Nouveau buildings, which is unparalleled anywhere in the world.
The walk will take you through Old Riga to the Art Nouveau district in the quiet centre of Riga, which features the creations of the Art Nouveau architect Mikhail Eisenstein, and where each building is well worth seeing.
You will have a walk along the famous Albert Street, where Art Nouveau buildings range from richly decorated to modest, from Decorative Art Nouveau to National Romanticism. The buildings are highly decorative yet deeply functional.
Decorated with various symbols and mythological characters, each building tells us a different story. Scary lion and screaming men masks side by side with contemplative women's faces, mysterious sphinxes, delicately carved flowers, birds and animals - it is easy to get lost in such an abundance of images. But don't worry - our guides will help you interpret the symbolic content of the decorations, and tell you a lot of myths and legends.
The tour starts at 1 PM in the Town Hall Square (Ratslaukums) at the yellow umbrella. The duration of the walking tour is 2 hours.
The tour is available in English, Russian and German.
Terms and conditions:
After booking a trip at LiveRiga.com, canceling and/or changing the purchase is not possible. The service can be redeemed only on the date and time as specified in the voucher.