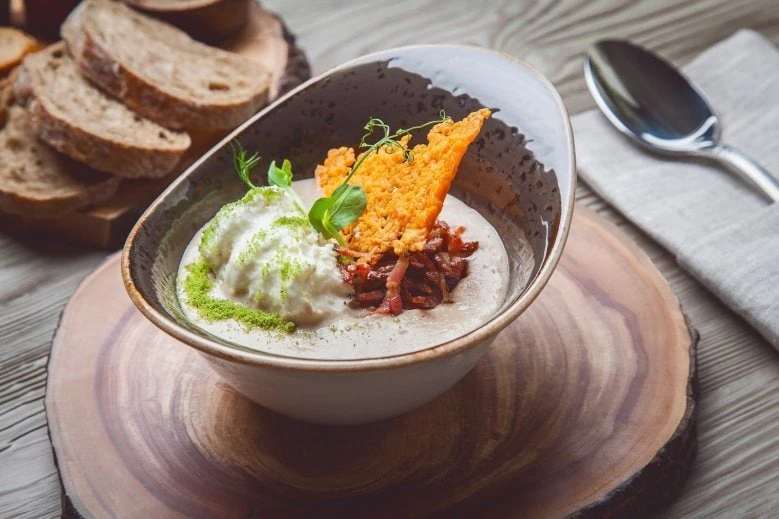 Innovative French cuisine and fabulous wine list together with outstanding design - that's Allumette. At the restaurant you will find cosy fireplace, selected artwork, and a cigar room.
Experience delicious classical French cuisine, which presents a wide assortment of dishes in innovative, modern execution.
The interior of the restaurant is decorated in mild colours, accented by the famous Latvian artist Juris Dimiters' paintings. The fireplace creates a sense of coziness and warmth, especially in chilly autumn evenings. The Allumette restaurant in Riga - a perfect place for both a business meeting and a romantic dinner. Unsurpassed service and magnificent menu excellently suit any event.