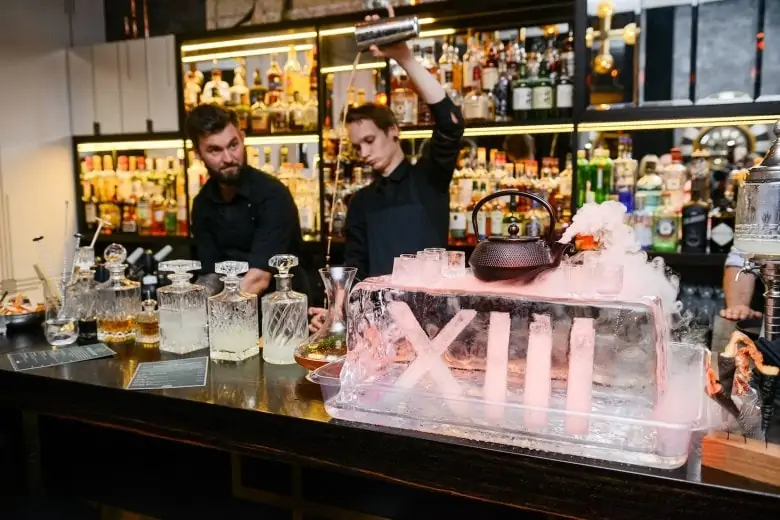 A cocktail bar situated in the charming Art Nouveau section of inner city Riga at Strēlnieku 1a. Bar XIII is not just about fancy drinks, it is a fine place to dine, with talented master chef Reinis Strazdins in the kitchen. Bar XIII is Strazdins new domain, having spent 10 years in Riga's best restaurant - "Vincents".
Interior design concept for Bar XIII hails from London with its "metropolitan" feel and elements of 1960s Berlin, and the "Rīdzene" Hotel bar of the late 1980s with its stylishly kitschy copper/amber-tone light fixtures. A special attraction at Bar XIII is the Cigar room. Also, the bartenders offer masterclasses in old-fashioned and original cocktail-making for small groups.
By the way, Bar XIII was named the best bar in Riga at the 2015 "Platinum Platter Awards".