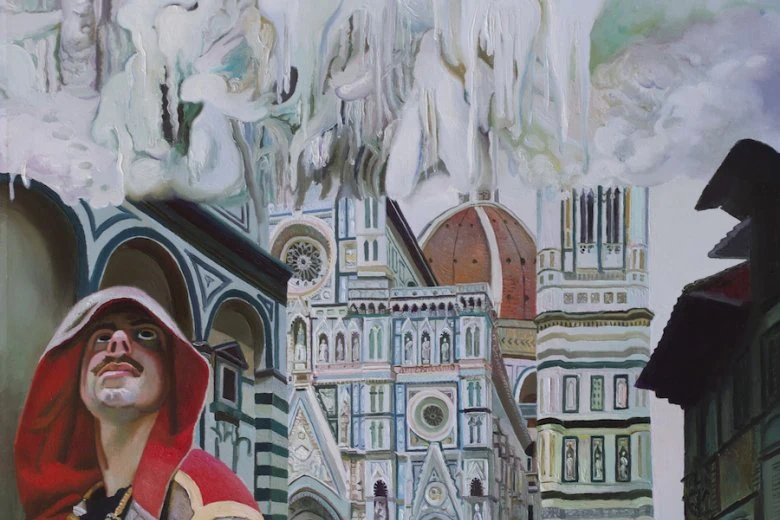 Maija Nora Tabaka. Fragment from her painting Florence in Winter. 2006. Canvas/oil 90x120.
The paintings by Maija Tabaka featured at the exhibition are provocative in their subject narrative, sparkling in their joyous color, and surprising in their imagination. This is where the magic of this exhibition is hidden: the expression of fantasies, daring to paint and expressing emotions in theatricalized compositions.
When looking at Maija Tabaka's paintings, the viewer, likely without even knowing it, becomes involved in this world of dreams and fantasies, which all of us would crave to visit. In characteristic fashion, Maija Tabaka ''pours'' light into her compositions, giving them a fluorescent and pearly appearance. The artist invites us to enter her vision, step away from our daily routines and indulge ourselves in this unknown world.