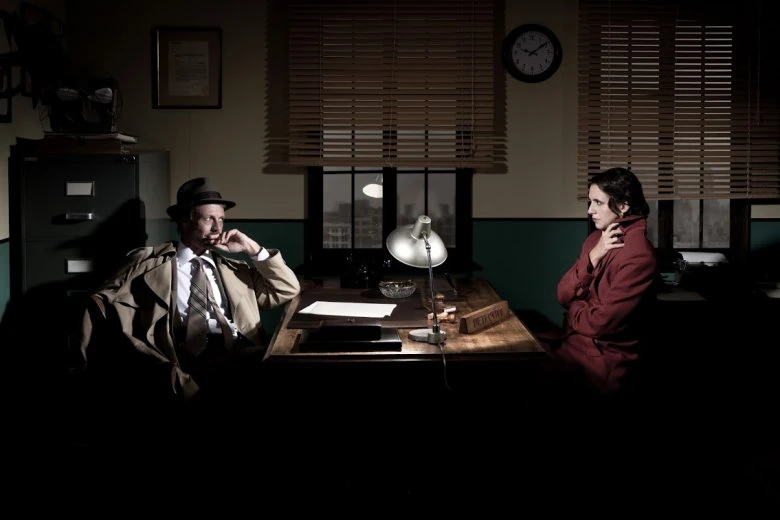 Exitoria.com - the biggest company working in the smart entertainment field in Latvia. Our main products - the quest (escape) rooms and outdoor quests for individual and corporate clients. Our main goal is to give new emotions and a good mood. Exitoria - entertainment for the heroes of our time!
Quest Room "Safe House '007'"
Several years ago the world famous spy '007' stayed in this apartment. We need your help to accomplish the mission of '007'. Find and decrypt the message from the past and save the world! Remember, you have only 60 minutes to find all necessary information and successfully accomplish the mission. Can you do that? Hurry, time is running out!
We recommend children under the age of 14 to visit this escape room only when accompanied by parents.
Matīsa iela 46/1-27
Family quest room "Museum hurly-burly"
We bet, that all of you have ever wanted to touch items at museum expositions, now we will give you the chance! Exposition of the Latvian historical items is ready to open its doors to visitors, but something goes wrong. The door of the room has slammed in the tumult. Be ready to solve some interesting quests and find your way out. Test yourself, show your children the history of the ancient Latvians, and cope with the malfunctions in order to open the door of the museum for visitors in time! The game room "Museum hurly-burly" is a real museum in the truest sense of the word.
Matīsa iela 46/1-27
Quest room "Enchanted Manor"
You travel in time and suddenly find yourself in a ancient manor house haunted by ghosts and monsters. So you go in... Oh no! You are trapped in time and you have only one hour to find your way out. If you don't, you will be stuck in time when Duke and his family has had their last supper. No one who entered the this house has ever returned. Be careful, find your way out, if not, you will turn into one of the house monster.
Escape room for all history geeks. Come and try - can You find exit!
Matīsa iela 46/1-27
Quest room "Lord of War"
A deal between an arms dealer and terrorists takes place inside the cargo terminal of a small airfield. Suddenly something went wrong and the States Army found out about your deal. Now they're sending forces and calling in an airstrike on this airfield. Your team was mistakenly closed inside the terminal. Your mission is to get out of there within an hour before the military forces arrive and commence the strike.
Vīlandes iela 5-39
Quest room "Disco Dancer"
Joy of life, an eternal feast and music of motion were filling the disco club in the 70s¬80s, whose soul was JIMI, a natural born dancer. However, one day a trouble happened: the muse of dance has abandoned Jimi, he stopped, lost his interest for life, and the dance has forsaken his heart. Without a leader, the club sank into oblivion.
Vīlandes iela 5-39
Quest room "1985 - Voyage to the past"
You have traveled in a time machine, but something went wrong and you're stuck in the past. The place is Riga, a capital of the Latvian Soviet Socialist Republic. Calendar shows the year 1985. Your mission is simple, as people were in those days. You have to find the key to open the door and get back to nowadays. There is only 1 hour until collapse of the time machine. Be fast or be stuck behind the Iron Curtain forever…
Miera iela 82/1-22
Quest room "Mission: Riga - Spy games"
Spy work is not always as bright as in the movies, but the routine operations has its charms! You have only 60 minutes to get to the office and steal documents from a very protected box with laser alarms. But you have to go through a lot of bright emotions!
Miera iela 82/1-22
Quest room "Kids quest - Star Games"
The best holiday for your children! Become a hero of intergalactic sagas! Go on the interstellar adventure on board the space station. New planets, new friends, and unforgettable adventures! Only 60 minutes to complete all the tasks, defeat enemies, and become heroes of the galaxy and return. And after return back and continue your feast on earth! The aliens from the Astra-6 and Nibiru planets enter room with the discount.
Ganu iela 2