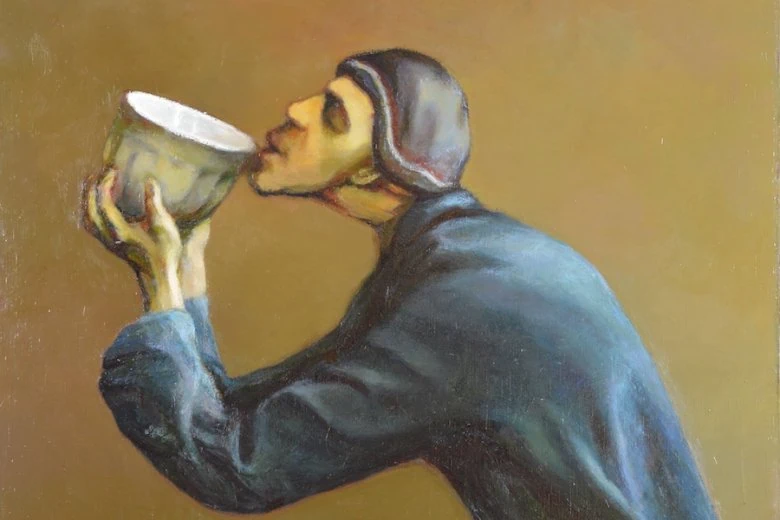 Biruta Delle. Thirst. 2013. Canvas/oil. 100x110.
The name of Biruta Delle's exhibition Who is the Odd One Out in the Olive Garden? stems from one of her 1977 paintings. The exhibition will feature many of her pieces, allowing the visitor to view how Delle's artistic style has changed over the decades.
Delle completely relies on her subconsciousness in her paintings, grasping and putting on canvas that which she is given by this mysterious world which is a part of us all, but not all of us are capable of finding a path in it. Delle has always relied on this, as her subconscious is where she finds her artistic essence. The recluse, always looking for something, never understood and frequently unaccepted.