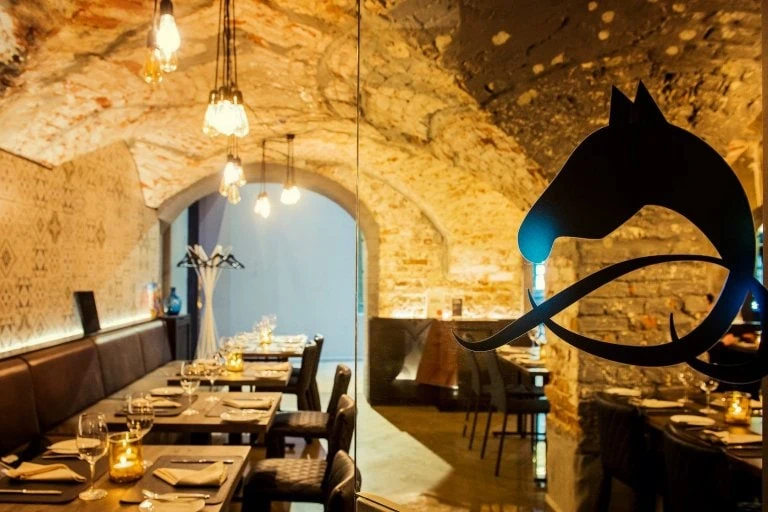 This restaurant's name comes from the Latin for 'horse' - selected because of the space's former use - a stable owned in the 18th century by the famous Baron Munchhausen.
EQUUS is a fine combination of Scandinavian modern with warm wood paneling and exposed brick and Latvian neutral tones. The space can be transformed into various sizes as it has sliding glass doors.
An inviting open kitchen provides the relaxation of observation (food prepared on "Josper" grille). The menu too is a combination of Scandinavian and Latvian. Canapes and appetizers, also the ever-popular tapa.
EQUUS is much more than a restaurant; here you will find a winery, a bar, two cigar salons, "Tea Deli", even a bookstore.
"Tea Deli" may be just for you, with its 20 exclusive types and tea-serving ceremonies performed by masters of the art.
The wine section of EQUUS is proud of its 400 global brands selected by expert staff.
Each and every Thursday, Friday and Saturday nights, deejays do their musical thing in the EQUUS Bar.