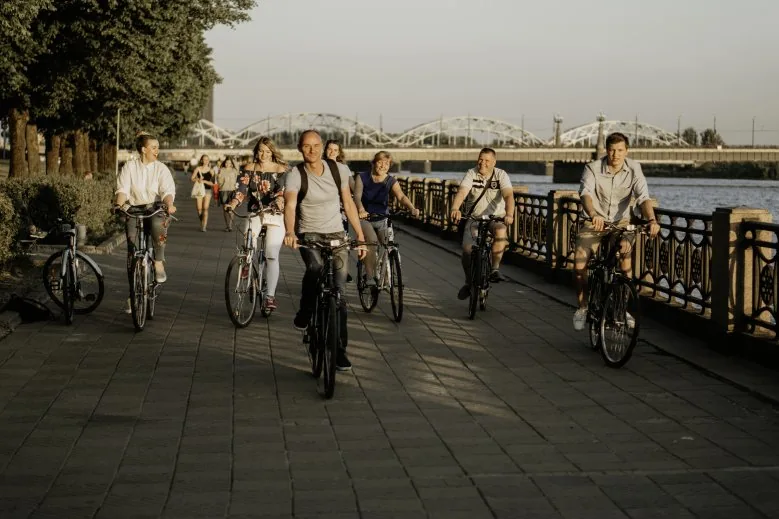 "Kross" city bikes and "Merida" trekkers in various forms just for you on your daily outings - long or short, courtesy of the bicycle rental company "Rigabicycle.com"
We offer in addition helmets, backpacks and other biking accessories, and gratis locks, and personally planned individual trips - the route of your choice.
The "Rigabicycle" outlets are at addresses Rātslaukumā 1, "Rātes pasāžā", or why not reserve a bike on our website, by phone or sms at "WhatsApp". The company also offers maps for touring Riga and Jurmala on your own, or with a multilingual qualified guide.
Price list:
2h - EUR 7
3h - EUR 8,50
4h - EUR 9,50
All day (return till 19:00) - EUR 14
24h - EUR 18
(includes the lock, excursion maps)
Guided tours:
Start fee is EUR 20 per person (incl. guide, bike itself, lock, water bottle)