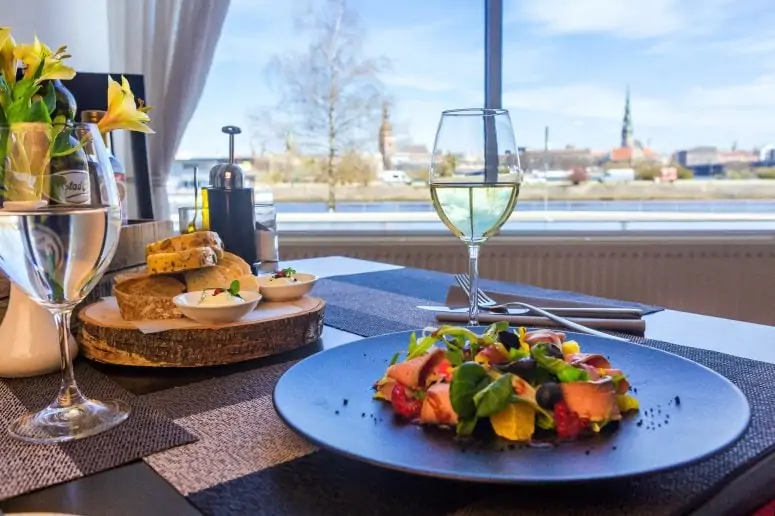 Radisson Blu Daugava Hotel's spacious and cosy Panorama restaurant offers its guests to pamper their taste palettes with exceptional dishes, which are based on the best traditions of international cuisine and local ingredients, as well as enjoy stunning and unforgettable panoramic vistas of the Old Riga, being an integral part of this culinary roller-coaster.
Situated in Pardaugava, we are very close to the Old Town. The restaurant Panorama offers a unique view over of Old Town and our river of destiny - the Daugava, which makes it one of the best places in Riga to watch the fireworks during the city's festivals and celebrations.
Early in the morning, you can take your time to enjoy the plentiful breakfast buffet, while watching the sun rising over the rooftops of Old Riga. For lunch and dinner, we offer an international a la carte menu, while at the same time not forgetting local products and flavors. All this is complemented by the restaurant's special promotions, business lunch menu as well as special offers for lunch and dinner.
Not to forget, we also have taken care of our guests' comfort and provided them with complimentary parking during their visit to Panorama restaurant.