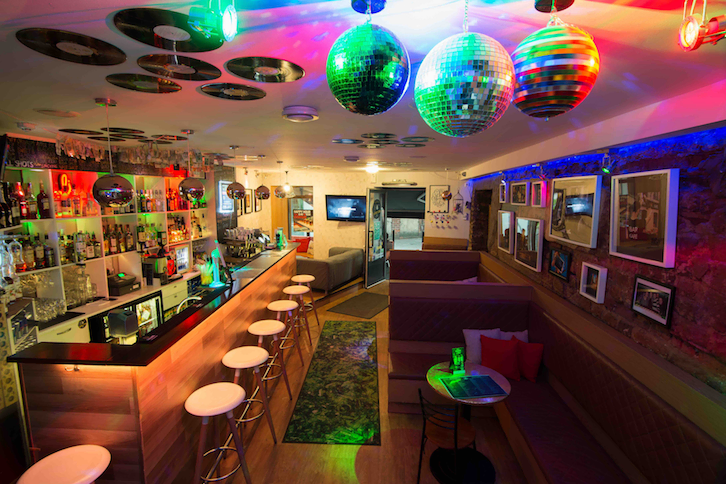 Spot Kafe – is a place to meet up every day! It is not important whether you are looking for a shot, a delicious coffee, a cold beer, or a refreshing cocktail – at the Spot you will find any drink for all taste buds!
Spot Kafe - a place where friends meet up to get a jolt of energy before and after visiting one of the bigger clubs, but a place where many also stay to enjoy themselves and party the night away, as a DJ is always spinning on the weekends.
Since the Spot is relatively small and can accommodate between 50 to 60 people at a time, the bar specializes in shots. Since the bar features over 60 different types of shots, visitors will always be able to find the one which suits them the most. Since the bar is also a popular meeting place during the work week, it is also possible to purchase beer, cocktails and non-alcoholic beverages at the Spot as well. Patrons can also put on their favorite music on the jukebox, as well as purchase drinks for special prices during the daily happy hours (12:00-19:00, 22:00-23:00, 2:00-3:00).
Spot Kafe - for lively parties and smiling clients!