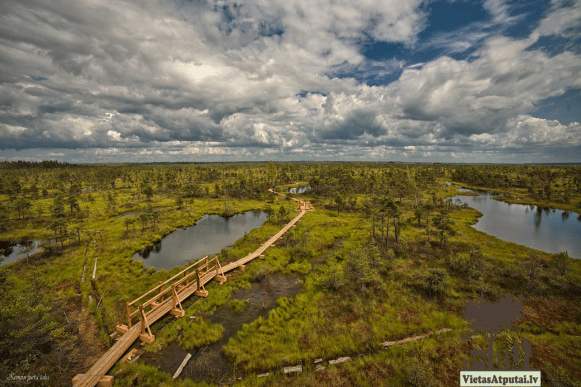 Follow the recently reconstructed boardwalk trail through the Great Ķemeri Bog for a wonderous walk in a pristine natural environment.
The trail leads past mosses, bog pines, pools, small dark lakes and aromatic marsh tea. If you look closely, you'll see the insect-eating sundew plant or notice a Wood sandpiper, White wagtail or Tree pipit. In the distance you'll hear cranes calling. The trail offers two routes, one shorter and the other longer. The longer route includes a observation tower for a grand view of the area from an elevated position.
Guided tours of the marsh can be arranged through the Ķemeri National park information centre.