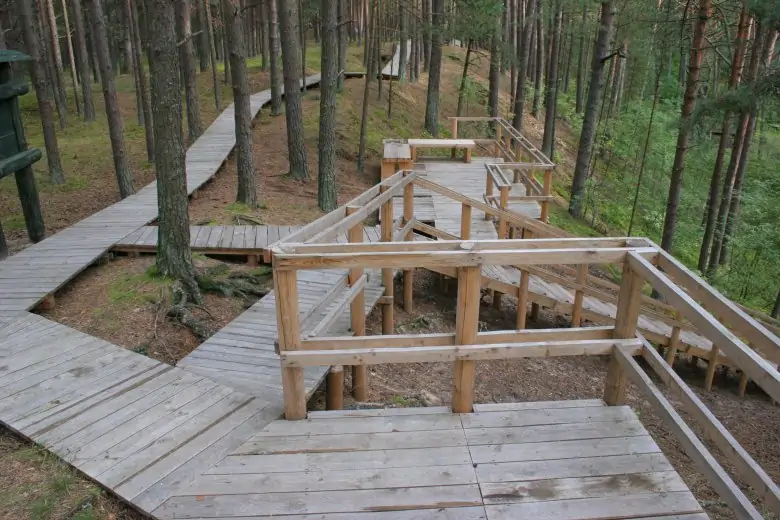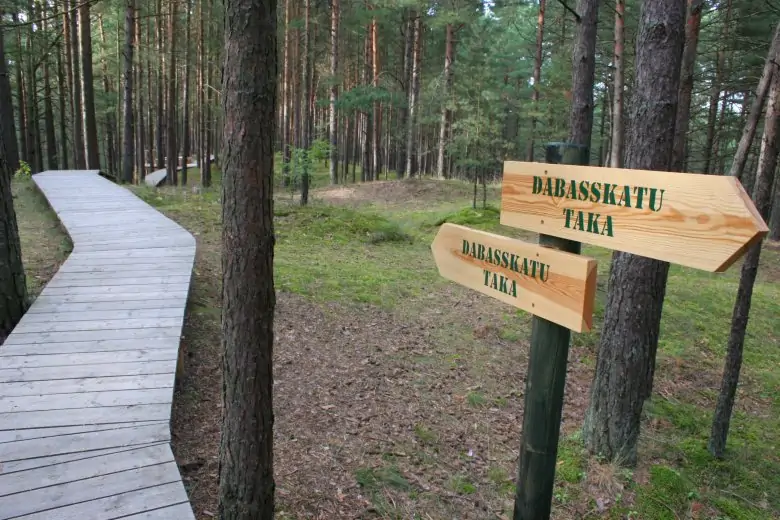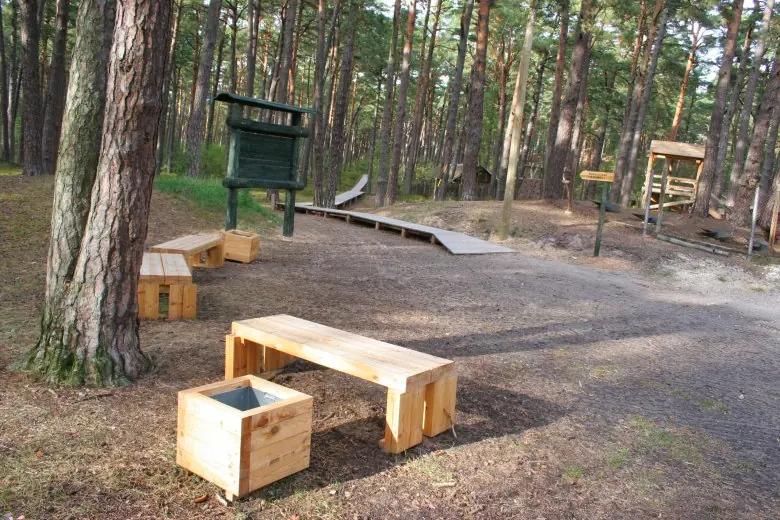 Publicitātes foto
Measuring 800 metres long and 100 metres wide, Ragakāpa is a dune created by the wind.
The park contains stands of pines that are up to 340 years old as well as several rare plant and bird species. The park has four trails – the Scenic Trail, Insect Trail, Pine Trail and Plant Trail – which are enhanced by viewing platforms, steps, benches and informative signs
(36. līnija, Bulduri, by the Jūrmala Open-Air Museum).