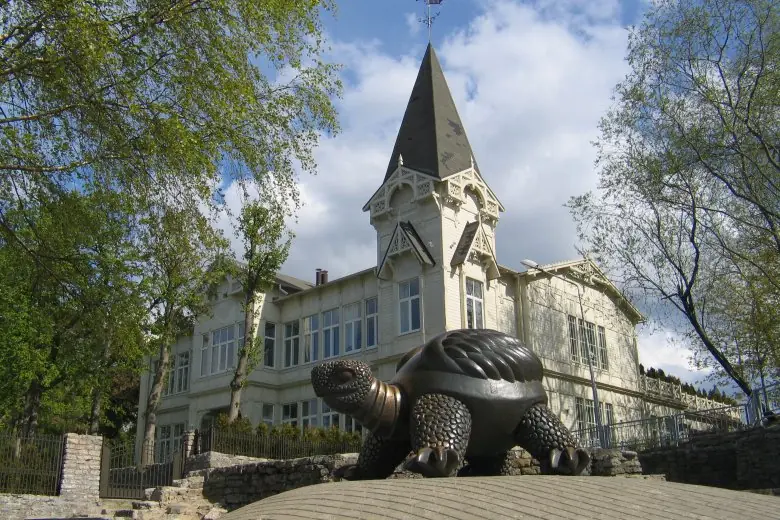 Architect - A. Medlinger. Built in 1897 in the style of historism to be used for leisure activities and recreation.
One of the most prominent social centres for spending leisure time in the 20th century that was located in the dune area. The pavilion featured a restaurant and a popular whirling dance floor. One of the most famous visitors of the pavilion was the King of Sweden Gustav V, who visited there in summer of 1929. The building is a typical Art Nouveau example rich in woodcarving details on the facade with a corner tower as a vertical accent on the beach.
Sculpture "Bruņurupucis" (the Turtle). Sculptor - J. Bārda. The turtle symbolizes long life.
On Majori beach, the detective series "Dubultslazds" (Double trap) by Aloizs Brencis was shot in 1985.