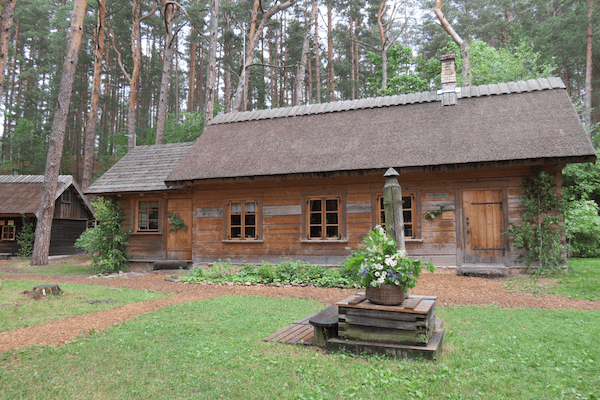 The Jurmala Open-Air Museum is located at the foot of the Ragakāpa dune and near the estuary of the Lielupe River, which flows into the Baltic Sea. The museum displays a typical 19th-20th century fisherman's homestead with all the characteristic buildings – residential house, coach house with a barn, net shed, fish smokehouse, bath house and others. The museum features other items as well, including a collection of historical boats and anchors, as well as two authentic fishing vessels.
The Jurmala Open-Air Museum is an attractive way to discover the daily life of fishermen at the turn of the 20th century. The buildings were brought to the museum from a number of fishing villages in Jurmala and Kurzeme. The museum features the traditional buildings of a fishing homestead of the time, a large collection of anchors and boats, as well as the largest collection of ropes in Latvia displayed at the rope twisting workshop.
The museum also organizes events throughout the year which have already become annual traditions - Easter, Night of the Museums, Līgo!, Fish Days (each Thursday during summer), as well as its Wine Festival.