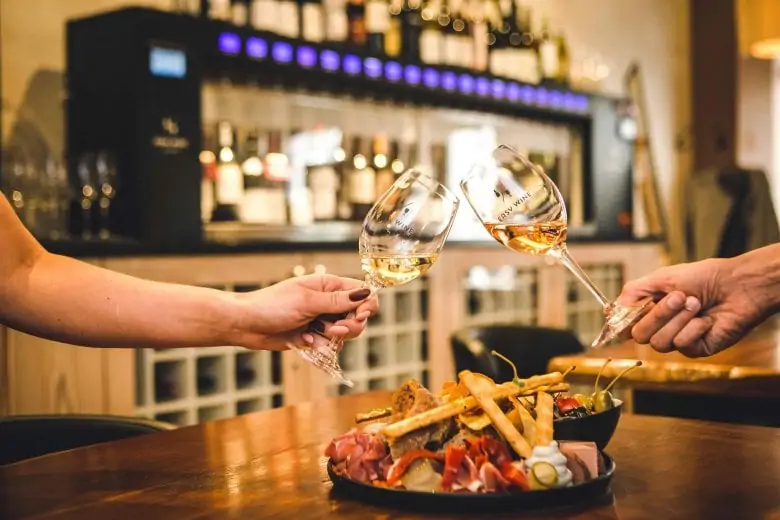 Easy Wine - a wine bar in Riga offering visitors a unique approach not yet met in Latvia. With the help of modern technologies, Easy Wine offers its guests the opportunity to taste a glass of 60 different styles of wine.
The name Easy Wine is in accordance with the project's philosophy. Thanks to its unique dispenser and self-service system, which is a first in Latvia, the pouring of wine becomes a unique and exciting process. When arriving at the wine bar, each visitor is given a special card with a chip on it, with which the guest can use to pour his or her own wine. It is also possible to pour small 50 ml wine tasting glasses, where guests can try a whole range of wines to find their favorite. But guests can also keep to their favorite type of wine, which can be poured into larger 100 ml or 150 ml glasses. It is also possible to get recommendations about the wines on offer from the knowledgeable personnel.
The wine bar's team of chefs have also created a special menu with excellent appetizers which go perfectly with selected wines - these include bruchetta, tartars, various pasts, meat and cheese plates, as well as a wide range of desserts - everything indescribably tasty, which at the same time presented in an original and creative way.
A pleasant and cozy interior, offering equally pleasant background music and overall atmosphere.