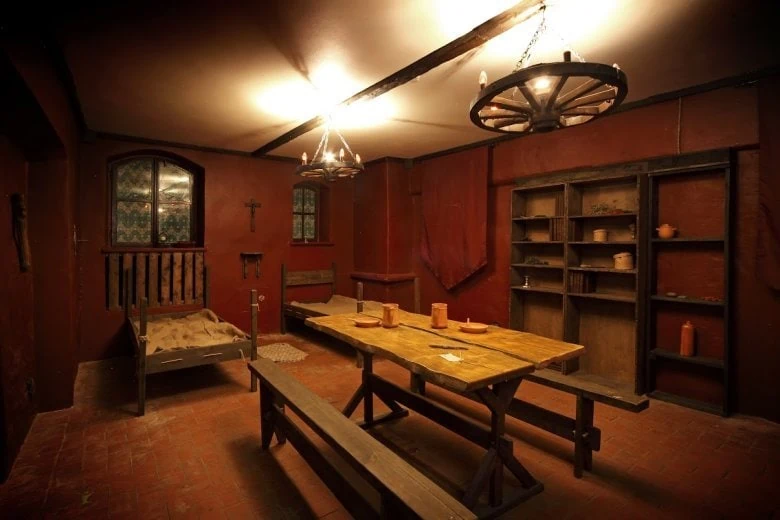 You have woken up in medieval dungeon. What is behind these hidden doors and ancient walls? To find the exit you only have one hour. A excellent adventure for the family and "out of the box" thinkers. Up to players can participate in the game. In the heart of Old Riga.
The Escape Room story Alchemy is based on an Old Riga legend, which secrets are hidden in the medieval laboratory of a monk-alchemist. The game is designed for groups of between 2 to 8 people. This family adventure will show you Old Town from a darker and more mysterious side.
The game is available in English, Latvian and Russian;
The game lasts 1 hour;
You will have the opportunity to receive up to 3 hints to help solve the puzzle;
Kids under the age of 12 should be accompanied by an adult;
You can book game through the website or by phone. Pay after the game.