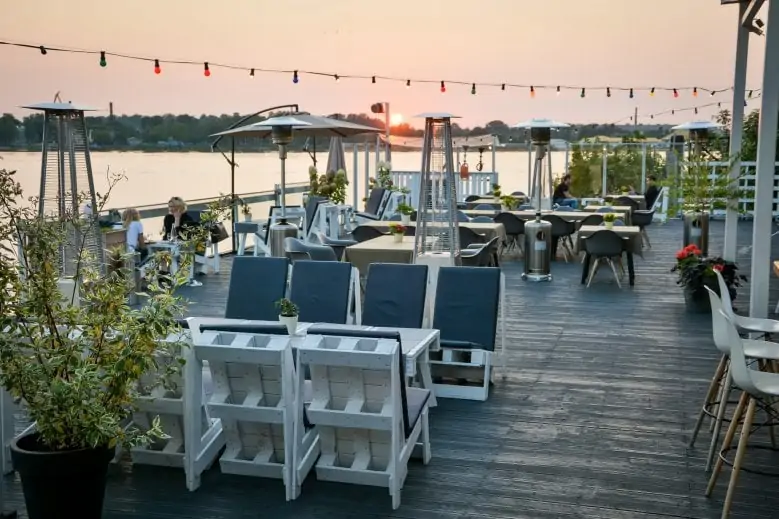 Sunset Riga is a creative and unique restaurant located on the bank of the Daugava River. It has spacious outdoor terraces, from where breathtaking views of Riga and sunsets over the Daugava can be enjoyed.
Sunset Riga is one of the most spacious restaurants in Riga. It is located in Andrejsala - an interesting and alternative industrial area in central Riga, which also has its own docking area for boats.
The restaurant serves modern European cuisine, and in addition to its a la carte menu also serves business breakfasts, brunch, as well as banquets, which can be adapted to the client's wishes.
During the summer season, Sunset Riga can accommodate 300 persons, as well as has a banquet capacity for 800 persons.
The restaurant also has an indoor playground zone for children with a nanny on hand, and soon an outdoor one will also be open.
Head chef Arnis Ansons offers visitors to enjoy an adventure in taste - modern European cuisine according to his interpretation.