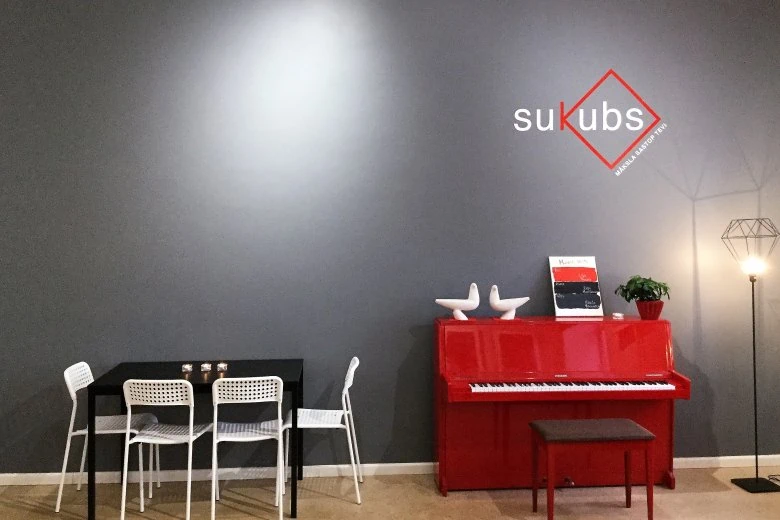 SUKUBS Gallery is a place for art enjoyers – enveloped in coffee aroma, give in to creative expressions, enjoying wine, lose yourself in music and poetry. Meet and experience!
In July 1919, a new cafe Sukubs was opened in Rīga that became one of the most legendary bohemian places in Rīga. Its name derived from designations of two avant-garde art directions of early 20th century – suprematism and cubism, features of which also entered Sukubs interior decoration, since its walls were as huge paintings created by six young Latvian modernists.
Almost a hundred years later, Rīga residents and guests again have a possibility to meet and enjoy art in SUKUBS.
A place, where art is enjoyment!
A place, where to meet and experience!