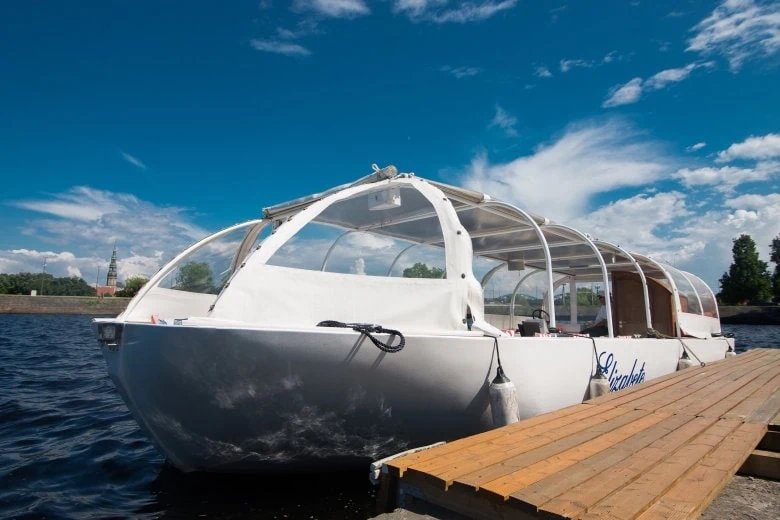 The sightseeing boat Elizabete, which can accommodate up to 35 passengers, provides an opportunity to explore the River Daugava, the Riga Canal and Riga City from an entirely new vantage point.
Enjoy a boat trip on the River Daugava or the Riga Canal on board the Elizabete!
A boat trip is a great idea for informal meetings with colleagues and friends, as well as spending leisure time with family or taking a romantic trip with your loved one. The boat, which can accommodate up to 35 people, has all the equipment and lighting necessary for holding onboard parties, seminars, family and corporate events.
You can book the Elizabete for a trip on an individually worked out route to a destination of your choice. You can embark on an exiting boat trip on the Daugava or the Riga Canal, enjoying the panoramic view of Riga from a new vantage point. Lucavsala recreation park will be a suitable destination for family and children's events.