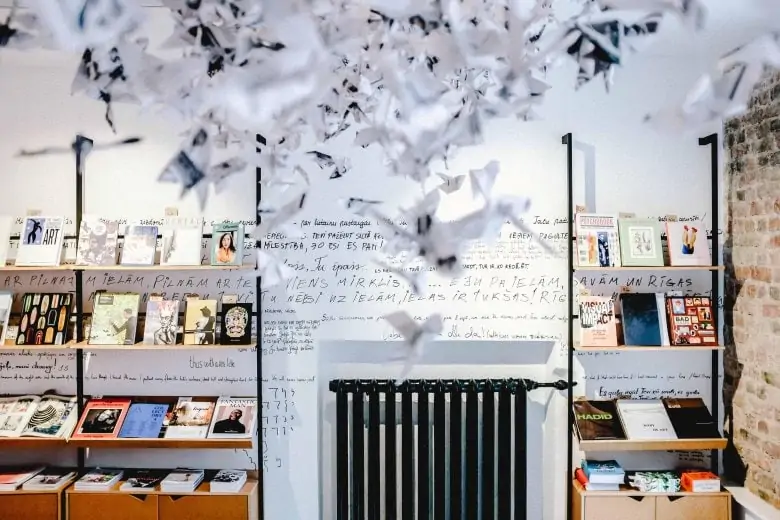 For three years the creators of Mr Page have carefully selected books and inspirations from publishing houses and bookstores all around the world, especially focusing on books and indie magazines about creative fields, pop science, pop culture and lifestyle, as well as local and foreign fiction from the most talented authors that aren't available in other bookstores in Latvia. Mr Page takes great pride in the wide, captivating and visually stunning selection of literature for children.
The owners opened the bookstore in order to change the book buying and selling culture in Latvia, willing to change it into a very enjoyable experience and turning it into a small adventure. The interior of Mr Page bookstore aims to highlight each and every book in store's collection, and public is welcome to participate in the process of choosing books for the next orders. The store has also established a white glove culture, allowing guests to flip through each and every book before buying it. Here people take time to find their perfect book. Each book is available in very few copies, making Mr Page into an awesome matchmaker between the books and those for whom these books are the right ones.
To broaden the possibilities for book lovers, regular events will be held at Mr Page, at which the readers will be given chance to meet other like-minded people. Some examples of the events would be Scrabble championships, book clubs for kids and adults, modern grammar classes and creative writing lessons from professionals.
To keep track of Mr Page's various events and news, everyone is warmly welcomed to follow Mr Page on Facebook or Instagram (@mrpagebookstore) and become a frequent visitor of the store, as the available selection is constantly changing.