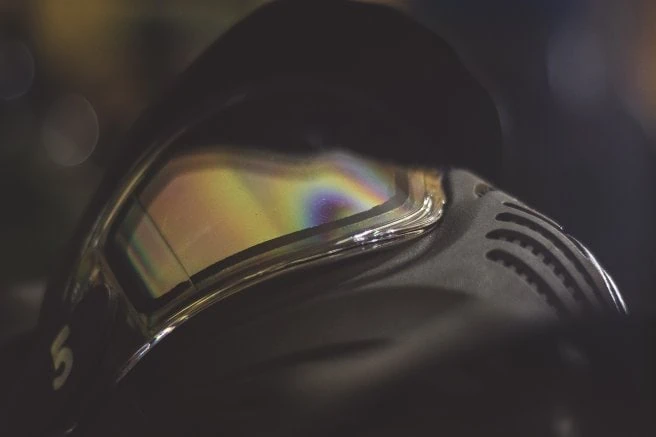 The Baltics' most modern indoor paintball park Peintbols PB Telpa is located in the VEF territory of Riga - easy to reach with any mode of transportation. We even work 24/7 when booked ahead. It is possible to play paintball with your own group (birthday party, day out with friends, corporate event etc), or join one of the open games.
The PB Telpa paintball center uses paintballs which are not filled with pain, thus additional balls are free of charge.
The paintball park has everything necessary for high-quality paintball, including locker-rooms and showers. Free Wi-Fi is also available, as well as a special recreation zone where it is possible to set a lunch or dinner table.
A safe game for families or friends
PB Telpa takes safety and the observation of rules very seriously. The games are supervised by instructors - professional paintballers.
Interesting facts about PB Telpa paintball center
The youngest person to ever play paintball at PB Telpa was three years old, while the oldest were approximately 70-year-old ladies who arrived together with their grandchildren for a birthday party;
PB Telpa is very popular with birthday parties, team building events, or just persons looking for some fun activities. There are even groups who have played paintball here 17 times within the past two years;
Open paintball games are organized here twice a week, where anybody can come (booking ahead is required) to play, even if he or she arrives alone;
A maximum of 16 players can be on the paintball field at a time. The largest group to ever arrive, which is also the maximum number of players, is 62.
The advantages of PB Telpa paintball park:
Unlimited number of balls at no extra charge
Accurately measure the expected cost and time
Excellent instructors - all of them professional and paintball enthusiasts
Opportunity to play more games, because there is no need for cleaning up the hit marks, and participants can start the next game without leaving the area
You can play with your own clothes without fear it will get damaged or leave stains
Top quality artificial turf surface that will give the necessary natural touch while playing paintball indoors, where participants can play day or night without worrying about the sunset or hindrances like mosquitoes.
Top quality paintball equipment:
Paintball guns with pressure regulation, which allows participants to avoid bruise marks and makes the game friendlier for women, children and older participants;
Three levels of weapons available: mechanical markers Tippmann 98 (Opel-class), amateur equipment GOG eNMEy (BMW class) with electronic paintball feeder, and professional Planet Eclipse ETEK5 (Ferrari class) with electronic weapon guidance and paintball feeder;
Specially ordered protective gear and clothing, with special built in materials for better knee, elbow and neck protection;
Double layered face masks, which also reduce fogging.