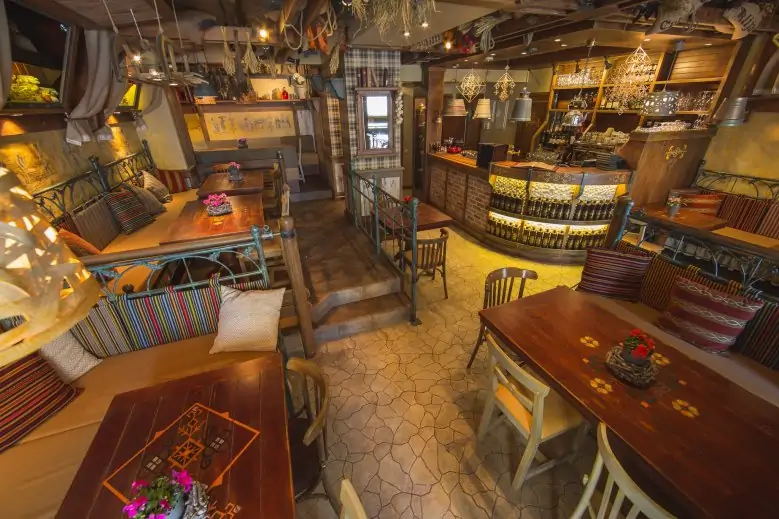 Dishes of Latvian cuisine prepared according to traditional recipes from the past
Imagine for a moment – all around you are endless green fields of the countryside, sonorous pine forests, clear blue rivers and lakes, and in the very middle of this nature is proudly standing a solid steading – a place where several generations have been cooking the most incredible Latvian traditional dishes according to old-time recipes. This is exactly the type of atmosphere Province is inviting its guests to enjoy.
Especially appreciated amongst local gourmets are the dishes included on the Latvian national cultural heritage list:
- traditional sour cabbage soup with pork meat;
- Latvian gray peas with smoked bacon;
- for dessert – sweet rye bread soup.
The restaurant is furnished in natural, soft-tone colors, allowing to fully relax and enjoy the flow of the peaceful Latvian provincial life. Furthermore, the woodwork and accessories for the interior are handmade by Latvian craftsmen.