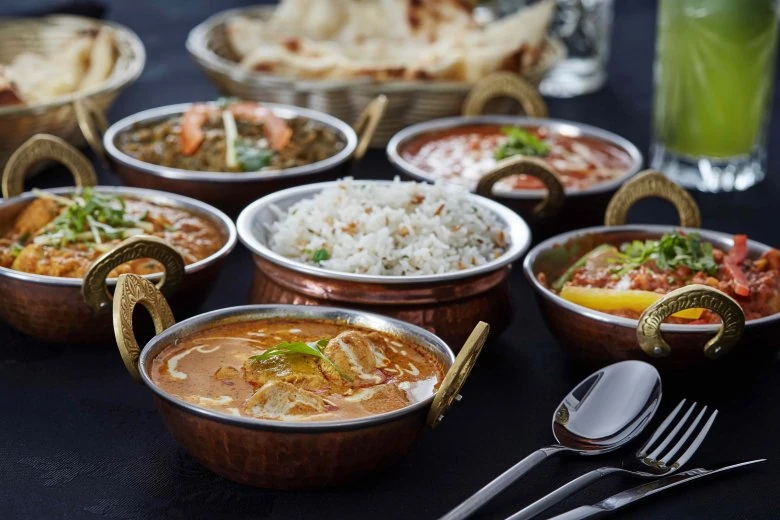 Indian restaurant and bar Singh's is located in the heart of Riga, just a few steps from Old Town. The restaurant opened its doors to the public in 2015 with the aim of raising a new level of quality of Indian restaurants in the city, as well as share the restaurant owner's passion for Indian cuisine.
Singh's unique concept combines Northwestern Indian cuisine and Punjabi cuisine. All of the dishes prepared at the restaurant are authentic, because all of the restaurant's chefs are from Punjab, and many of the spices and ingredients used to prepare the dishes are of high quality and imported from this region. The menu features a wide variety of dishes, including many vegetarian options. In order to meet the taste buds of any lover of Indian cuisines, Singh's offers a wide variety of appetizers like Samosas, Tikka, Pakora, as well as various curries, including favorites like Masala and Korma, as well as traditional Indian desserts like Gulab jamun and Rasmalai. To make the restaurant's menu even more attractive, various Indo-Chinese dishes are also available, like, for example, Shanghai chicken or crispy shrimp in Hoi-sin sauce. All of the dishes feature various levels of spiciness.
Both local residents and foreign tourists who have visited Singh's have praised the restaurant's authentic decor. The interior design is made up of attractive colors and comfortable furniture, which allow guest to feel like they are in a modern Indian restaurant, full of luxury. Furthermore, the restaurant's second floor has three dining rooms, perfect for private gathering or larger celebrations.
Singh's always makes sure that every visit is special for all guests, whether they are popping in for a quick business lunch or an elegant dinner.