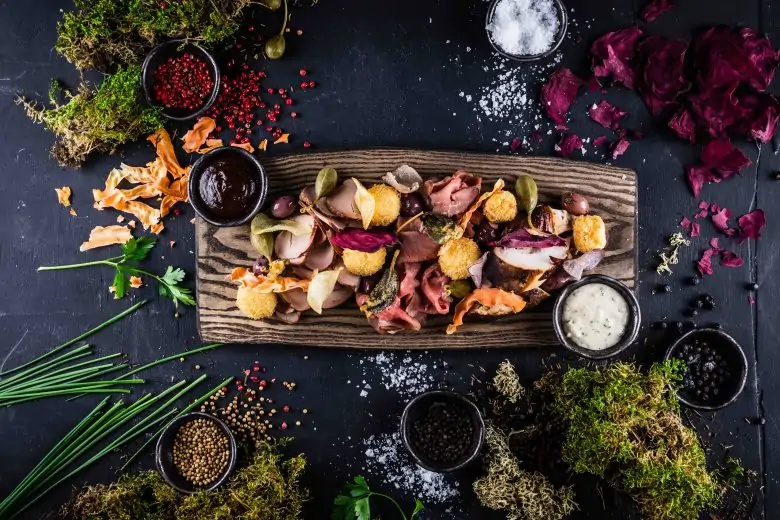 Stop by Osta - a restaurant with a view. A view towards a different world. A different reality. In this world, you will fulfill a wide range of desires - a luxurious dinner with a view of the Riga skyline, a business lunch in an unforgettable atmosphere, a cocktail at a celebration or a glass of wine after a long day of work - Osta is designed to reach exactly what your soul desires and the heart is looking for.
Osta's menu can be described as returning back to the roots - real food and a clean taste. The food offer is concise but thoroughly thought out to satisfy both the hungry and the tasteful adventure hunters. As it is known in Osta, special attention is devoted to fish dishes, and most of the main dishes are cooked on grill charcoal.
At the restaurant, located on the waters of the Daugava, fish and seafood dishes are absolutely divine (in particular, the Osta soup must be recommended). On the other hand, looking into the beverage menu, every genuine gin fan (and, of course, those who enjoy the drink but have not yet managed to establish a closer relationship), will not be able to find more elegant gin and tonics elsewhere in Riga, and they can also be enjoyed in the form of unique cocktails.