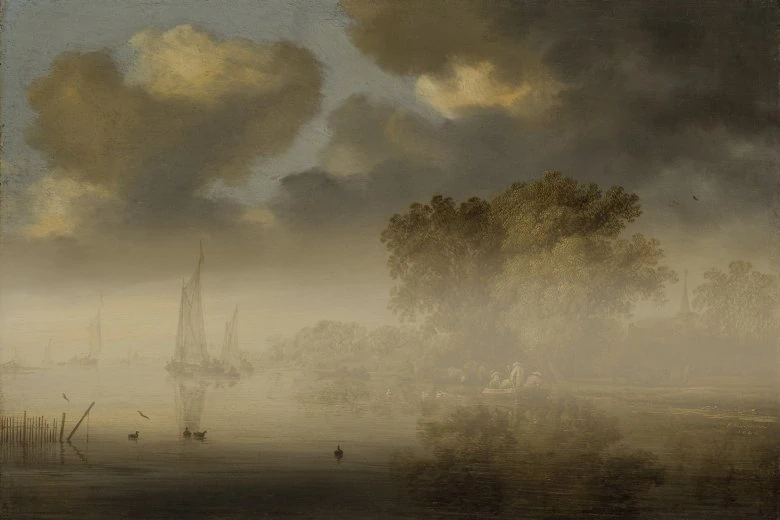 Salomon van Ruysdael. River View. 1642.
The exhibition consists of Dutch and Flemish 16th–17th century paintings on wooden panels made of oak. The essence of this project is the identification of these oaks with DNA and dendrochronological methods to confirm the assumption that they are the Baltic oak trees sent to the Netherlands during the flourishing of the Hanseatic time.
This project that includes an exhibition, a scientific conference and scientific publications of several fields is a collaboration of Art Museum RIGA BOURSE, the University of Latvia and Latvian State Forest Research Institute Silava, which is being developed in cooperation with the Embassy of the Kingdom of the Netherlands in Latvia and the Netherlands Institute of Art History RKD in The Hague.