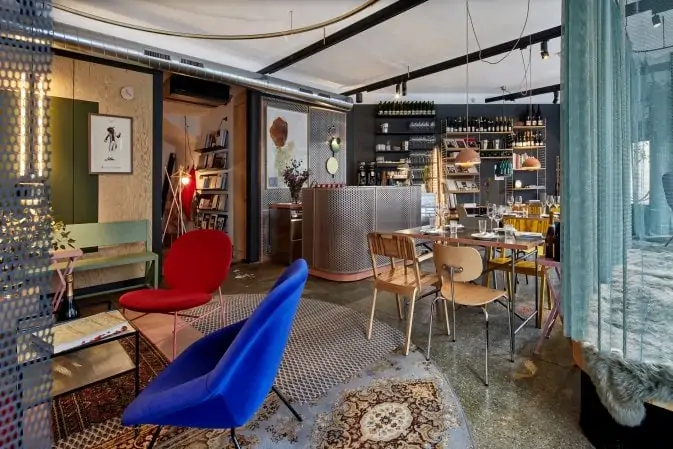 Modernists is a place with the most unusual concept - design furniture showroom infused with a drop of champagne. Atmosphere that radiates elegance, intelligence and stands for fresh and clear approach in the field of interior design.
Modernists is not just a design furniture showroom, it reflects our need for comfort, socializing and bespoke interiors.
First introduced in 2014 as a small design boutique, Modernists has outgrown in a trendy space that connects people from different backgrounds. Here you will find on site showroom with latest design trends and inspiring interior examples, champagne shop with the widest offer in Baltics, complemented with a trendy champagne bar.This Bauhaus-style boutique bar and store focuses on so called grower champagnes, or champagne made by small producers.