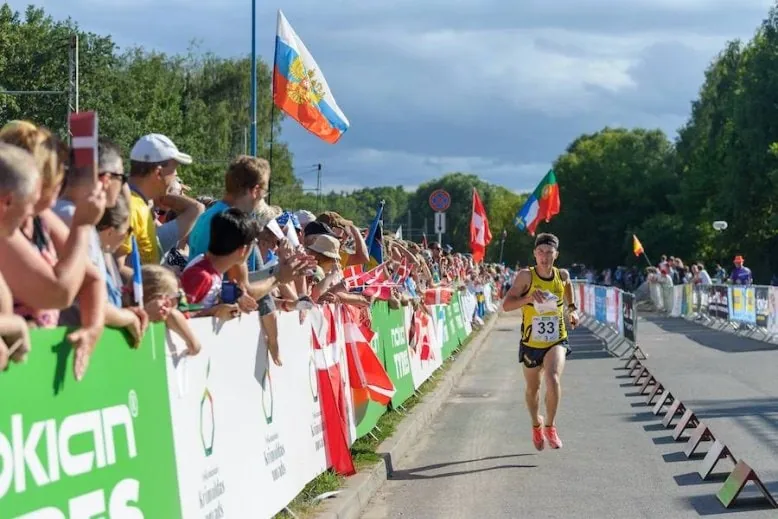 Foto: Mareks Gaļinovskis
At the beginning of July, Riga will host the World Orienteering Championships, which will be the largest ever orienteering competition to ever be held in the Baltics. It is expected to gather approximately 4,000 orienteering athletes from 50 countries from around the world. The event's sprint qualification and final will be held in Riga, as well as the qualification for the forest distances and the final of the middle distance.
05.07. Sprint model and opening
06.07. Sprint in Dzegužkalns
07.07. Sprint in Old Riga
08.07. Rest day
09.07. Middle distance in Bumbukalns
10.07. Middle distance in Bumbukalns
11.07. Rest day
12.07. Long distance in Garezeri, closing
Persons over the age of 35 can compete in the World Masters Orienteering Championships, but this does not mean the competition is less exciting, as it will gather many elite athletes still active in orienteering. The sprint distance differs for each age group, but the top athletes will need between 12 to 15 minutes to reach the finish. Meanwhile, the middle distance will take between 25 to 35 minutes to complete, while the long distance will take place in Garezeri near the town of Carnikava, and this distance will take about an hour to complete.
Anyone can test their speed and orienteering abilities on the streets of Riga in the special spectator competition. For more detailed information: http://wmoc2019.lv/public-race-programme/.